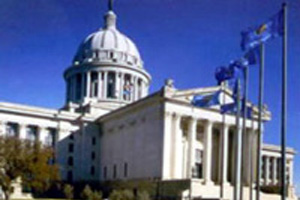 The leader of the Oklahoma Senate announced on Wednesday 36 requests for interim legislative studies. The study requests were approved by Senate President Pro Tempore Brian Bingman, R-Sapulpa.
The studies have been assigned to the Senate committee with jurisdiction over the subject matter contained within the request. The committee chairman will be responsible for scheduling committee meetings on the interim study requests.
"These interim studies will give Senators the chance to take a more in-depth look at the issues that are important to them and their constituents. The state constitution puts a lot of time constraints on the legislative process, so interim studies are a way to further research and discuss an issue," Bingman said.
Approved Interim Study Requests:
Senate Agriculture and Rural Development Committee
• 
Urban gardens requested by Sen. Kevin Matthews, D-Tulsa
• Rural fire and rural water issues requested by Sen. Eddie Fields, R-Wynona
• Feral Swine Eradication by Sen. Frank Simpson, R-Springer
Senate Appropriations Committee
• Possible Oklahoma Revenue Sources: The Flat Income Tax and the Motor Fuel Tax requested by Sen. Ron Sharp, R-Shawnee
•
 Civil asset forfeiture requested by Sen. Kyle Loveless, R-Oklahoma City
• Tax credit obligations owed by the State of Oklahoma requested by Sen. Greg Treat, R-Oklahoma City
• Monetary and nonmonetary ramifications of filing unconstitutional legislation in Oklahoma requested by Sen. Kay Floyd, D-Oklahoma City
• Long-term strategy for replacing revenue currently provided by oil and gas extraction requested by Sen. John Sparks, D-Norman, and Sen. David Holt, R-Oklahoma City
• Study use of fees, licenses, and permits as revenue generation for the state requested by Sen. John Sparks, D-Norman
Senate Business and Commerce Committee
• Restoring professional licenses while protecting the public requested by Sen. Wayne Shaw, R-Grove
• A study of benefit corporations requested by Sen. David Holt, R-Oklahoma City
•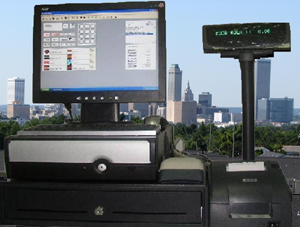 Ways to encourage economic growth requested by Sen. Eddie Fields, R-Wynona
• Paid leave for Oklahomans requested by Sen. J.J. Dossett, D-Sperry
• Equal pay for equal work in Oklahoma requested by Sen. Kyle Loveless, R-Oklahoma City
• Solutions to North Carolina Board of Dental Examiners v. FTC examining regulatory board composition by Sen. Dan Newberry, R-Tulsa
Senate Education Committee
• A study of teacher pay and student loans requested by Sen. Kevin Matthews, D-Tulsa
•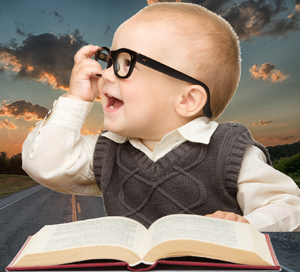 A study of statewide public schools interactive education curriculum program requested by Sen. Ron Sharp, R-Shawnee
• Sexual predators in our classrooms requested by Sen. Kyle Loveless, R-Oklahoma City
• A study of concurrent enrollment for high school students requested by Sen. Gary Stanislawski, R-Tulsa
Senate Energy Committee
• A study of mining pit water disposal and aquifer recharge requested by Sen. Frank Simpson, R-Springer
Senate General Government Committee
•  A study examining TSET requested by Sen. Bryce Marlatt, R-Woodward and Sen. Roger Thompson, R-Okemah
•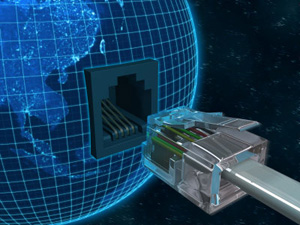 A study evaluating the costs of IT services provided to state agencies by the Office of Management and Enterprise Services requested by Sen. Roger Thompson, R-Okemah
•  A study examining the Legislature's ongoing efforts to limit "local control" requested by Sen. John Sparks, D-Norman
Senate Health and Human Services Committee
•  A study examining reinstating the uncompensated care fund requested by Sen. Kevin Matthews, D-Tulsa
•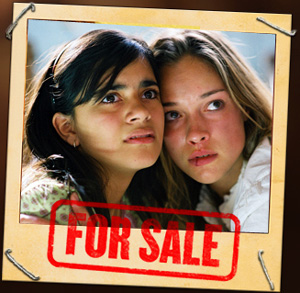 A study examining abortion statutes requested by Sen. Joseph Silk, R-Broken Bow
•  A study examining innovations in social services requested by Sen. A.J. Griffin, R-Guthrie
•  A study examining the costs and feasibility of creating a child abuse registry requested by Sen. A.J. Griffin, R-Guthrie
Senate Insurance Committee
• A study examining issues relating to personal credit and car insurance premiums requested by Sen. Rob Standridge, R-Norman
• A study examining Oklahoma state employee insurance plans requested by Sen. Kim David, R-Wagoner
Senate Judiciary Committee
• 
A study examining eyewitness ID policies and the work of the Innocence Project at the Oklahoma City University School of Law requested by Sen. David Holt, R-Oklahoma City
•  A review of the current system in Oklahoma for providing guardians ad litem in divorce and domestic violence cases requested by Sen. Kay Floyd, D-Oklahoma City
Senate Public Safety Committee
• 
A study of cost-saving measures within the Department of Corrections requested by Sen. Randy Bass, D-Lawton
•  A study of regulations surrounding the use of drones in Oklahoma requested by Sen. Frank Simpson, R-Springer
Senate Transportation Committee
•  A study of enforcement of commercial motor vehicle regulations requested by Sen. Mark Allen, R-Spiro
•  A study of the operations of the Heartland Flyer requested by Sen. Frank Simpson, R-Springer
Senate Finance Committee
•  Study on the Oklahoma Tax Commission and Oklahoma Tribal Tags by Sen. Randy Bass, D-Lawton