Last month, we passed the first birthday of the Iran nuclear deal. In the last 365 days, Iran has moved baby steps by allowing inspectors to enter select nuclear facilities, altering its plutonium facility and selling some of its "heavy water" to the American taxpayer. But that is far overshadowed by its continued pursuit of nuclear capabilities and terrorism financing. These are serious concerns and must be addressed.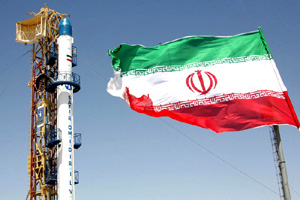 Today, Iran has even more components to aid its pursuit of nuclear weapons than it did one year ago. In the past year, Iran has claimed it collected around $100 billion from sanctions relief. It has used the sanctions relief to increase defense spending by 90 percent. It has purchased military equipment and tested several nuclear-capable missiles in the past few months. The White House has been quick to state that the missile testing is not a violation of the nuclear deal, it's a violation of a separate U.N. resolution.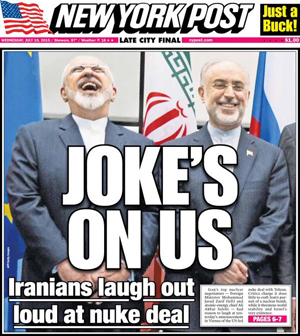 Shortly after the implementation, Iran released four American hostages. Just hours later, the Obama administration announced the release of seven Iranian prisoners and they issued a $400 million cash transfer to Iran, the first payment in a $1.7 billion transfer. In 1979, when the Ayatollah took over the government of Iran, the previous government of Iran was in the middle of a $400 million arms purchase from the United States. Every president since Jimmy Carter has refused to return the money to the ayatollahs since our government does not have direct relations with their Islamic dictatorship. But on the day of the hostage release from Iran, President Obama returned the $400 million from escrow and paid Iran an additional $1.3 billion in "interest payments."
As the world's largest state sponsor of terrorism, Iran is known to aid a number of terrorist groups, including Hezbollah, which has killed nearly 300 Americans and has attacked the U.S. in Lebanon twice since 1982. This $1.7 billion transfer to Iran is in addition to the recent multimillion-dollar purchase of Iranian "heavy water," which was also purchased with American taxpayer funds. While the administration continues to cut funding to the American military, U.S. taxpayers now directly contribute to the Iranian military.
We cannot verify Iran's actions without genuine transparency; sadly enough, that is also now true of our own government. When deals are struck by our government that obligate the American people and affect the future security of our nation, we should have a genuine national debate over the facts of the deal. When any administration suddenly starts purchasing "heavy water" from Iran, sending more than $1 billion in "interest payments" to Iran or making executive agreements with the ayatollahs, we should have more transparency.
Last month, Sen. Deb Fischer, R-Neb., and I introduced a bill to provide more transparency for payments made to foreign nations, like Iran. Specifically, the bill would instruct the Treasury Department to provide additional information regarding payments from the U.S. Judgment Fund. The Treasury Department's Judgment Fund pays domestic and international court judgments and Justice Department compromise settlements of actual or imminent lawsuits against the government.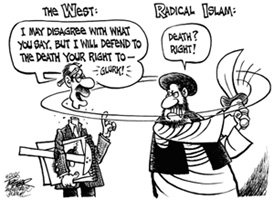 My bill also prevents American taxpayer dollars from ever again going to countries that are state sponsors of terrorism, such as Iran. Congress has a constitutional obligation to conduct rigorous oversight of all federal spending, in addition to our nation's interaction with other nations. We must pursue every opportunity to do both — especially when U.S. taxpayer dollars are being used.
About the author: James Lankford, R-Oklahoma City, is Oklahoma's junior U.S. senator. He is seeking election in November to a full six-year term. Emphasis within the text and art accompanying this story were added by Tulsa Today editors.  This article first appeared in the Oklahoman and provided to Tulsa Today for publication by the author.