Note: A magnificent review of conservative concepts and principles recently highlighted by Rush Limbaugh and posted on Claremont.org provide an intelligent principled conservative justification to vote for Donald Trump – a serious consideration that highlighted here as some local activists and beloved friends continue to dismiss the candidate 2016 conservative primary voters selected. The piece begins:
2016 is the Flight 93 election: charge the cockpit or you die. You may die anyway. You—or the leader of your party—may make it into the cockpit and not know how to fly or land the plane. There are no guarantees.
Except one: if you don't try, death is certain. To compound the metaphor: a Hillary Clinton presidency is Russian Roulette with a semi-auto. With Trump, at least you can spin the cylinder and take your chances.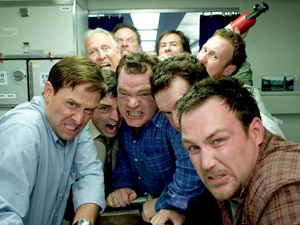 To ordinary conservative ears, this sounds histrionic. The stakes can't be that high because they are never that high—except perhaps in the pages of Gibbon. Conservative intellectuals will insist that there has been no "end of history" and that all human outcomes are still possible. They will even—as Charles Kesler does—admit that America is in "crisis." But how great is the crisis? Can things really be so bad if eight years of Obama can be followed by eight more of Hillary, and yet Constitutionalist conservatives can still reasonably hope for a restoration of our cherished ideals? Cruz in 2024!
Not to pick (too much) on Kesler, who is less unwarrantedly optimistic than most conservatives. And who, at least, poses the right question: Trump or Hillary? Though his answer—"even if [Trump] had chosen his policies at random, they would be sounder than Hillary's"—is unwarrantedly ungenerous. The truth is that Trump articulated, if incompletely and inconsistently, the right stances on the right issues—immigration, trade, and war—right from the beginning.
But let us back up. One of the paradoxes—there are so many—of conservative thought over the last decade at least is the unwillingness even to entertain the possibility that America and the West are on a trajectory toward something very bad. On the one hand, conservatives routinely present a litany of ills plaguing the body politic. Illegitimacy. Crime. Massive, expensive, intrusive, out-of-control government. Politically correct McCarthyism. Ever-higher taxes and ever-deteriorating services and infrastructure. Inability to win wars against tribal, sub-Third-World foes. A disastrously awful educational system that churns out kids who don't know anything and, at the primary and secondary levels, can't (or won't) discipline disruptive punks, and at the higher levels saddles students with six figure debts for the privilege. And so on and drearily on. Like that portion of the mass where the priest asks for your private intentions, fill in any dismal fact about American decline that you want and I'll stipulate it.
Conservatives spend at least several hundred million dollars a year on think-tanks, magazines, conferences, fellowships, and such, complaining about this, that, the other, and everything. And yet these same conservatives are, at root, keepers of the status quo. Oh, sure, they want some things to change. They want their pet ideas adopted—tax deductions for having more babies and the like. Many of them are even good ideas. But are any of them truly fundamental? Do they get to the heart of our problems?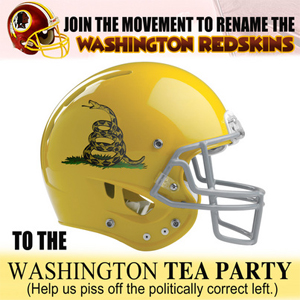 If conservatives are right about the importance of virtue, morality, religious faith, stability, character and so on in the individual; if they are right about sexual morality or what came to be termed "family values"; if they are right about the importance of education to inculcate good character and to teach the fundamentals that have defined knowledge in the West for millennia; if they are right about societal norms and public order; if they are right about the centrality of initiative, enterprise, industry, and thrift to a sound economy and a healthy society; if they are right about the soul-sapping effects of paternalistic Big Government and its cannibalization of civil society and religious institutions; if they are right about the necessity of a strong defense and prudent statesmanship in the international sphere—if they are right about the importance of all this to national health and even survival, then they must believe—mustn't they?—that we are headed off a cliff.
But it's quite obvious that conservatives don't believe any such thing, that they feel no such sense of urgency, of an immediate necessity to change course and avoid the cliff. A recent article by Matthew Continetti may be taken as representative—indeed, almost written for the purpose of illustrating the point. Continetti inquires into the "condition of America" and finds it wanting. What does Continetti propose to do about it? The usual litany of "conservative" "solutions," with the obligatory references to decentralization, federalization, "civic renewal," and—of course!—Burke. Which is to say, conservatism's typical combination of the useless and inapt with the utopian and unrealizable. Decentralization and federalism are all well and good, and as a conservative, I endorse them both without reservation. But how are they going to save, or even meaningfully improve, the America that Continetti describes? What can they do against a tidal wave of dysfunction, immorality, and corruption? "Civic renewal" would do a lot of course, but that's like saying health will save a cancer patient. A step has been skipped in there somewhere. How are we going to achieve "civic renewal"? Wishing for a tautology to enact itself is not a strategy.
Click here for more from www.Claremont.org.