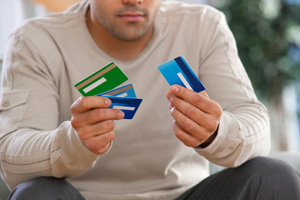 The Millennial generation witnessed the damage the Great Recession caused on their parents' finances, and that lasting impact has caused many of them to exercise great caution in applying for and using credit cards.
A recent survey by NerdWallet shows as many as one-third of Millennials, often defined as those between the ages of 18 and 34, have never even applied for a credit card. This effort to protect their finances, however, could have the opposite effect of depriving them of a much-needed credit history.
Credit history is necessary because good credit scores help secure mortgage, auto and business loans – potentially at lower rates. They also are a factor in rental agreements and obtaining employment.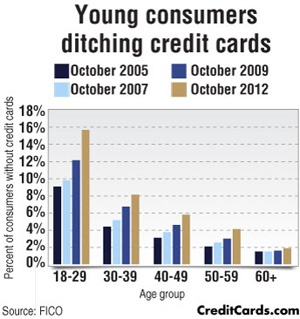 A financial resume of sorts, these scores are a reflection of consistent responsibility. Not having that history – for whatever reason – can reflect negatively on consumers of any age.
"Credit effects so much of our adult lives, whether that be applying for a loan or a lease to obtaining employment," Arvest Tulsa Sales Manager Kim Adams said. "It's important to grow and improve your credit score for a track record.  We work to educate our customers on improving or building credit, while showing them how to do so without going into debt. Today credit cards offer so many rewards, you may be missing out if you aren't using one."
For young adults who are just entering the workforce, credit also is often used as a short-term safety net or as emergency funding. Many card issuers offer reward programs, making the benefits two-fold; while building a good credit history, the consumer earns rewards for use on products, services, travel and lodging.
The key for Millennials, and any cardholder, is to manage credit responsibly. NerdWallet showed that more than 30 million Millennials have bad credit scores – 600 or below – that could result in higher credit rates and fewer options when it comes to housing or auto loans. The process for improving a low score, demonstrated by consistent credit and payment performance, takes place over years.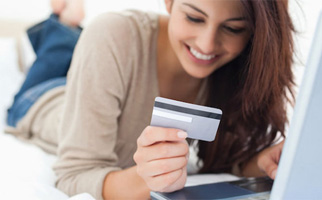 It's important to begin building that history before it's needed, and it will be needed. Scores take months – often years – to reach a level that will reward the consumer with loan approvals and lower rates.
Millennials have a different, more frugal mindset than the generation before them that will likely have many benefits for them over time, but building a solid credit report and score, despite their caution toward credit products, is an important step that needs to be taken.
About the author: Calvin Gwartney is a Marketing Specialist for Arvest Bank which operates more than 270 branches in Arkansas, Oklahoma, Missouri and Kansas through a group of 16 locally managed banks, each with its own board of directors and management team. These banks serve customers in more than 120 communities with 12-hour weekday banking at most locations. Arvest also provides a wide range of banking services including loans, deposits, treasury management, credit cards, mortgage loans and mortgage servicing. Arvest is an Equal Housing Lender and Member FDIC.