Sally Howe-Smith, the current Court Clerk for Tulsa County, has endorsed Donald Newberry for that office in the upcoming election November 8.
"Don has a heart for our community, and a passion for leading with excellence. His resume is strong, and some of his qualifications include the following:
"With an MBA and Masters of Jurisprudence in law, Don will bring a comprehensive set of qualifications into the Court Clerk's office. Don has the capacity to understand the legal side of the Court Clerk's office, the experience required to manage a department of this size, and the passion to work tirelessly in order to accomplish department goals.
"Having previously served in various roles within county government, Don has substantial budgeting experience and a clear understanding of the government's role at the county level.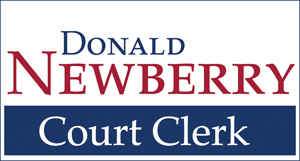 "Don's past executive-level management positions give him the knowledge and experience to not only effectively manage an organization of this size, but also to lead the organization through a vision that emphasizes the importance of both.
"For these reasons I am confident in Don's ability to exercise the duties of Court Clerk. Interestingly enough, Don began his County career right here in the Court Clerk's office. Many years ago Don came to me looking for a job in the Court Clerk's office, and a chance to make a difference in his community. Today, I confidently endorse that same man, who now holds the capabilities and experience required to lead the Court Clerk's office into the future," Sally Howe-Smith said.