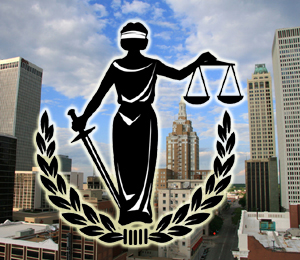 Two former caretakers pleaded guilty in two separate cases following charges brought by Attorney General Scott Pruitt. Whitney Symone Brown, 28, of Okmulgee, worked as a care aide at a facility which provides care to individuals who have developmental disabilities and mental illness. After employees heard a resident screaming, a staff member found Brown pushing the resident out of a shower room and onto the floor, causing the resident to hit her head. Brown continued to kick the resident as she lay on the floor.
Brown pleaded guilty to one count of abuse of caretaker. Brown was sentenced to 30 days in county jail and three-years supervised probation with the Department of Corrections. Brown was further ordered to surrender any licenses and cannot work with children, vulnerable adults or in medical rehabilitation centers.
Kelly Parker, 28, worked as a registered nurse at a Warr Acres nursing home when he neglected to treat the wound of one of the residents. The wound required treatment every other day. Records proved Parker neglected to provide the treatment eight different times.
Parker pleaded guilty to one count of assault and battery. Parker was sentenced to a five-year deferred sentence and 500 hours of community service. Parker voluntarily surrendered his license and was ordered not to work with children, vulnerable adults or the elderly for the duration of his sentence.
The Attorney General's Medicaid Fraud Control Unit is the only Oklahoma law enforcement agency dedicated to the investigation and prosecution of Medicaid fraud. The unit also investigates and prosecutes abuse, neglect and exploitation of residents in long-term care and board facilities. To report suspected Medicaid fraud or abuse, contact the AG's Office at (405) 522-2963.