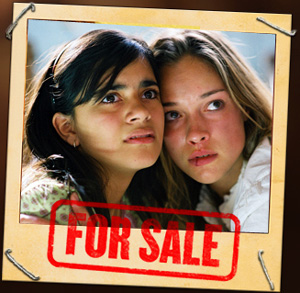 The Oklahoma Legislative Session begins on Monday, February 6 and this past week was the bill filing deadline for new law. The Senate filed 831 bills while the House had 1,340.
This session, I've filed nearly 20 bills including one to strengthen human trafficking laws by removing the defense of not knowing the victim's age. Predators shouldn't be able to avoid charges by pleading ignorance. 
Another measure would allow individuals who are 21 or older, on active Military or National Guard duty, regular military or National Guard reserve duty or have retired or been honorably discharged from military service to present a valid military identification card instead of a handgun license when approached about their concealed or unconcealed weapon.
Our military men and women are highly trained by the government so their military I.D. should be sufficient.  The bill will also add reserve duty law enforcement officers to the list of those who are exempt from all or part of the required training and qualification course for concealed carry licenses.  Again, these individuals have already been trained on carrying weapons.  This will get rid of the duplicated training requirement.
I've also filed the "Impaired Driving Elimination Act 2" (IDEA2), which would create the Impaired Driver Accountability Program (IDAP) program inside of the Department of Public Safety for first time DUI offenders while their license is revoked.  Those who agree to go into the program must have an interlock device for 180 days and during the last 30 days if they have no positive violations then they'll get their license back. They'll still be on probation but their record won't show a revocation, which will keep them from being subject to higher insurance rates and they'll be able to obtain a job easier. Participants in the IDAP program or who seek driving privileges during a license suspension must pay $50 for an interlock restricted license.
Those who don't go into the program will have to have a modified license and an interlock device on their vehicle for one year (rather than the current 180 days) before they can reinstate their license.  The revocation will be on their record.
This program will help identify first time offenders who simply made a one-time mistake versus those who have had repeat offenses in the past and need services to address their addiction.  The bill is strongly supported by Mothers Against Drunk Driving (MADD).  This will help protect Oklahomans by making our roadways safer.
Another bill I've filed seeks to create a collaboration of the State Regents for Higher Education, the Oklahoma Military Department, and schools of social work in Oklahoma to develop a Guard Advocacy Program (GAP) for Oklahoma National Guard soldiers and airmen. The Program would include curricula designed to facilitate and improve access to community resources that improve health; increase social support; increase productivity; and prevent life-skills and life-crisis issues from developing into behavioral health emergencies.
In closing, I am humbled to have been named chair of the Senate Appropriations Committee.  We're again facing upwards of a $900 million revenue shortfall.  The appropriations subcommittees have been meeting with their various agencies to hear about their needs and how they're utilizing funds. This year, to help our freshmen Senators better understand the agencies some of the meetings will be held on site at various agencies.  Some of those meetings include the Department of Education, Higher Education, CareerTech, the Department of Human Services, the Arts Council, Oklahoma Educational Television Authority and others.
We are working diligently to find those areas that fiscally beneficial to the state as well as those that are not.  Our agencies must continually work to be as fiscally responsible as possible to continue providing vital services to the citizens of Oklahoma. 
I welcome and appreciate any comments or questions you might have for me.  At the State Senate, I can be reached by writing to Senator Kim David, State Capitol, 2300 N. Lincoln Blvd. Room 537, Oklahoma City, OK 73105, emailing david@oksenate.gov, or calling (405) 521-5590 and speaking to my assistant Gayla Guinn. For more information, click here.
About the author: Senator Kim David represents Senate District 18, serving portions of Cherokee, Mayes, Muskogee, Tulsa and Wagoner Counties. She had the distinction of serving as the first Republican woman to serve as Majority Whip and now the first woman to be named Appropriations Chair. David also serves on the Health and Human Services, Judiciary, Energy and Rules Committees. In addition she serves as Chair of the Grand River Dam Authority Legislative Task Force and Vice Chair of the Governor's Impaired Driving Prevention Advisory Council.
Senator David was born in Tulsa and grew up in Owasso where she graduated High School in 1979. In 1984 Kim graduated from Oklahoma State University with a degree in geology and a minor in geography.