District Attorney Steve Kunzweiler recognized nine Tulsa prosecutors Friday with the Top Gun Trial Advocacy Award. The award is given to top prosecutors in recognition of their contribution to public safety for the citizens of Tulsa County as outstanding Trial Advocates.
"I could not be more proud of the hard, and sometimes grueling, work my prosecutors do each and every day on behalf of the citizens of Tulsa County.  The level of dedication that these prosecutors show toward the pursuit of justice is commendable," said District Attorney, Steve Kunzweiler.
The Assistant District Attorneys and the number of jury trials they prosecuted in 2016 were:
Andrea Brown – 11
Isaac Shields – 11
Kevin Gray – 11
Erik Grayless – 9
Sarah McAmis – 8
James Pfeffer – 8
Brett Mize – 8
Kevin Keller – 8
Reagan Reininger – 8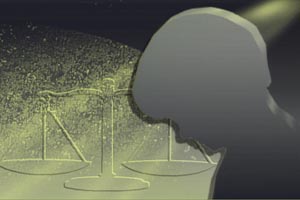 Assistant District Attorney Andrea Brown was recognized for her prosecution of Timothy Shawn Cato, who was convicted of 11 counts of Child Sexual Abuse and sentenced to a total of 215 years in prison.  "Andrea is one of the most dedicated child advocates I have met.  Her work on this case provided justice to multiple victims whose lives were wronged by the actions of Mr. Cato," Kunzweiler said.
Assistant District Attorney Kevin Gray was recognized for his handling of the prosecution of former reserve deputy Robert Bates.  "Kevin earned our Prosecutor of the Year Award because of the hard work he put in while prosecuting this case.  I am particularly proud of Kevin because he demonstrated the level of professionalism befitting of this office," Kunzweiler said.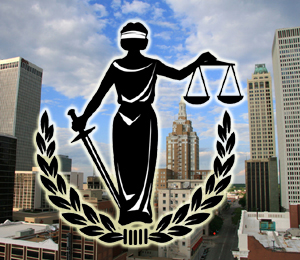 Assistant District Attorney Isaac Shields, who heads the Gang Unit of the Tulsa County District Attorney's Office, was commended for his prosecution of John Kyle Crandall.  "Isaac and his team are making significant inroads in the prosecution of gangs in our community.  Mr. Crandall is serving a Life Without the Possibility of Parole sentence because Isaac cared enough to pursue the truth and bring him to justice," Kunzweiler said.
"Trial work is gritty, exhausting and courageous," said Kunzweiler.  "These prosecutors are the best at what they do and their sacrifices deserve recognition."
The Office of the Tulsa County District Attorney prosecuted a total of 96 jury trials in 2016.