Late Wednesday, the Senate Appropriations Committee approved legislation 30-10 to pursue possible relocation of the Talihina Veterans' Center.  Navy veteran and Chairman of the Senate Veterans Committee, Sen. Frank Simpson is the author of the Senate Bill 544 that he filed following the questionable deaths of two center residents in the last five months.
"Two lives have been tragically lost at this veteran's center in recent months for whatever reason – staff shortage, infrastructure issues, lack of training.  Those reasons don't matter when we're talking about people's care and safety.  Our veterans deserve better and this should never happen while in the state's care," said Simpson, R-Ardmore.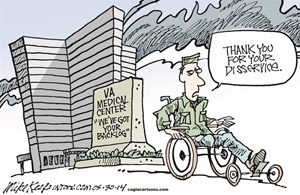 "The Department of Veterans Affairs' job is to ensure the safety and comfort of these brave men and women at the end of their lives.  They sacrificed so much for our country and our veterans' centers should be able to properly care for them but that's obviously not possible at this particular center anymore so we need to relocate it quickly."
SB 544 directs and authorizes the Oklahoma Department of Veterans Affairs (ODVA) to pursue possible relocation of the facility to another location that meets the requirements of the United States Department of Veterans Affairs as a State Veterans' Home.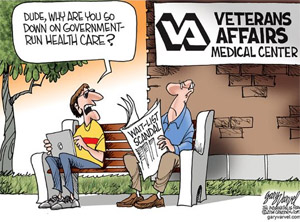 There are many problems at the nearly 100-year-old Talihina Center which was never designed to be a long term care facility. The facility is 3-stories which limits the mobility and independence of the elderly veterans. Staffing is the biggest issue due to the center's remote location and a limited labor pool.
There are currently 30 resident care positions that cannot be filled and there have been reports of nepotism, which is in direct violation of state statute.  The aging infrastructure cannot properly support a modern long term care facility with all of the needed technology and medical equipment.  The center also does not have access to good water, which is a serious health issue.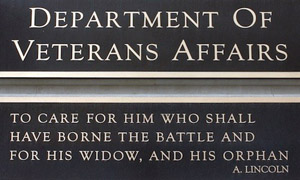 The new concept for state veterans' homes provides small group homes with ten veterans per home, private rooms and baths, dining room and kitchen.  It's like the veterans home. This concept provides veterans with the independence and dignity they deserve. It improves their quality of life and enhances both their physical and psychological wellbeing. Simpson will be meeting with the Texas Department of Veterans Affairs on March 3 to learn more about the veteran small home concept.
"I'm saddened and sick over the senseless deaths of my fellow veterans, Leonard Smith and Owen Peterson," said Simpson.  "They were my brothers in arms, and I will fight to ensure that their deaths were not in vain and that not another veteran dies from negligence or any other preventable causes while in the state's care.  Other serious issues related to staffing have been brought to my attention by employees and family members of residents at the Talihina center."
SB 544 will next be heard by the full Senate.