The 2017 Ecofest offers something for everyone in the family from cooking demonstrations to presentations on protecting our environment, gardening and aquaponics. A new feature this year is the Repair Café with how-to's for areas of home repair and gardening. The event is free and will take place 9 a.m. to 3 p.m., Saturday, March 25 on the TCC Northeast Campus, 3727 East Apache Street.
The ninth annual Ecofest is a celebration of the best ecofriendly practices in health and wellness, fitness and nutrition, home energy conservation, and home gardening and landscaping. Symbiotic Aquaponics will have a working aquaponics unit set up on site and will have presentations throughout the day. Aquaponics uses traditional hydroponic food growing techniques in an aquatic environment that uses minimal energy.
Plus, there will be more than 25 vendors and exhibitors and presentations on Protecting our Urban Habitat, Biodiversity, Garden Apothecary, the Monarch Project and Food Foraging. In addition to the cooking demonstrations, there will be live music, an EcoKids Zone, a petting zoo, and a Mini-Maker Fair.
"Ecofest gives families a chance to learn how they can contribute positively to our environment. Whether it is learning from Tulsa Master Gardeners, Tulsa Master Recyclers or even learning to cook healthier, we want our community to live a better, greener life," said TCC Northeast Campus Director of Academic & Campus Services Mike Limas.
A special celebration marking Arbor Day will take place at 10:45 a.m. in front of the Engineering Technology Building. Ecofest organizers, TCC leaders and community representatives will plant a tree donated by Up With Trees. Families will be able to take home free seedlings provided by Up With Trees. The TCC Corrections Education program will provide a limited number of free trees that will be distributed on a first come, first served basis.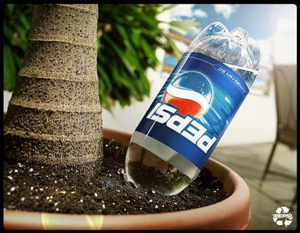 The EcoKids Zone introduces green concepts to children in an easy-to-understand format with activities to help kids get started with gardening, birdfeeders, bug creations, and arts & crafts activities utilizing trash to treasure. In addition to hay rides, the Tulsa Fire Department and EMSA will have vehicles on display.
2017 Ecofest is presented by Oklahoma State University Extension Office, Phi Theta Kappa, Public Service of Oklahoma, R&G Family Grocers, Up With Trees, Lowe's and TCC. A complete schedule as well as of the vendors and exhibitors is available at http://www.tulsacc.edu/ecofest.