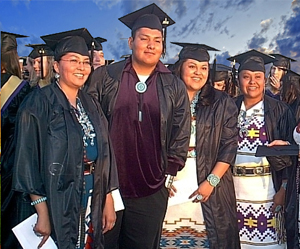 WASHINGTON, DC –Senators James Lankford (R-OK) and John McCain (R-AZ) today introduced the Native American Education Opportunity Act, legislation that would expand education options for students enrolled in Bureau of Indian Education (BIE) schools, which, despite their high cost, include some of the most underperforming schools in the nation.
This legislation would enable Indian tribes that create an Education Savings Account (ESA) program to use BIE funds for a range of K-12 education services, including private school tuition, tutors, online education, Native language classes, special needs services, and more. The bill would fund these services using up to 90 percent of the funds that BIE would have spent on each individual student. In addition, tribes would be able to utilize a non-profit entity for the administration of its ESA program.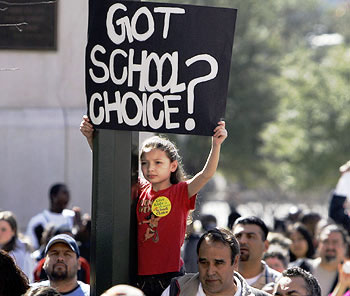 The BIE has long been plagued by poor performance, low test scores, and low graduation rates despite spending an estimated $15,000 per student—higher than the national average per person expenditure rate.
Today, roughly half of BIE students do not graduate and test scores trail by double digits compared to Native American peers attending non-BIE schools. BIE was recently listed by the Government Accountability Office (GAO) as one of the agencies at "high risk" for waste, fraud, and abuse. For example, GAO found that one BIE school lost $1.2 million in federal funds that were illegally transferred to an offshore account. Moreover, until 2016, many BIE schools in Arizona have not been inspected for safety hazards in ten years.
"Access to Education Savings Accounts are an important and useful tool to help support Indian country," said Lankford. "This bill gives American Indian students access to tuition, textbooks, tutoring services, therapies, technology, and transportation needs through education savings accounts. I'm glad to be able to partner with Senator McCain to advance this legislation to help the next generations in our tribal communities across the nation."
"The federal government is failing in its responsibility to provide quality education to Native American children," said McCain. "I'm proud to reintroduce this bill with Senator Lankford, which would empower parents and tribes to customize education options and offer alternative opportunities outside of the BIE system. We have no greater responsibility to our next generation than to help them prepare to compete in an increasingly competitive workforce, and this bill would provide Native American students the best opportunity to succeed in the classroom and beyond."