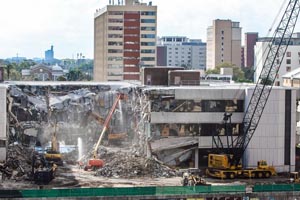 If you live in an urban or metropolitan area, you have likely observed the process of a building being torn down to make room for a new building to be located in the same spot.  Decaying buildings often keep underlying value from being available and apparent.
This is true in our own lives as we often get into certain habits and patterns that become permanent fixtures without making conscious decisions or even being aware that it is happening. 
Some of the most important decisions in our lives are made randomly whether we realize it or not.  It is likely that you live in an area, work in an organization, and have established friendships and other relationships based more upon happenstance than proactive decisions.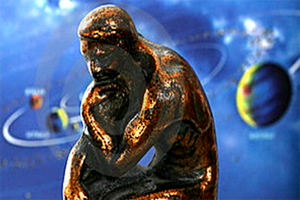 From time to time, I like to look at every area of my life and go through a process I call deconstruction.  Deconstruction involves answering simple questions that unravel the complexities in our past that have brought us to where we are in the present moment.  Deconstruction questions might include:  Why do you live where you live?  What brought you to that location, and why have you stayed there?  Why do you work in the field and at the organization where you work?  What were the contacts and connections that resulted in the career you have today?
I have met many people who answered an employment ad decades ago and accepted a job in a certain field that required them to move to a new area where they and their family have been for many years.  Deconstruction will reveal the random nature of the decisions that have resulted in major outcomes in their personal and professional lives without them even being aware of it.
If you go through the process of deconstruction and then determine you like and value where you are, this is a great outcome, and the deconstruction process has served you well.  It's much like going to the doctor for a checkup and determining everything is okay.  On the other hand, the process of deconstruction might reveal that you would be happier or more productive in another job, in another industry, located in a different city, state, or even country.  Life is dynamic with many options and opportunities, but if we're not careful, inertia can take over, and we find ourselves a long way down a road we had never intended to travel.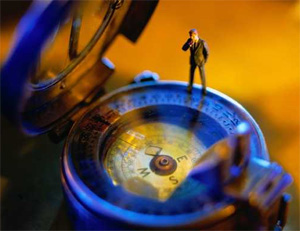 It has been said that an unexamined life is not worth living.  You may initially find the process of deconstruction somewhat uncomfortable or disturbing as it challenges established elements of your life, but once you fully explore the process, you will emerge with a new sense of control and possibility that had not existed previously.
A person who does not make choices or a person who doesn't realize they have choices is no better off than someone who doesn't have any choices at all.
As you go through your day today, consider deconstruction as a way to clear space for future greatness.
Today's the day!
About the author:  Jim Stovall is the president of Narrative Television Network, as well as a published author of many books including The Ultimate Gift.  He is also a columnist and motivational speaker.
He may be reached at 5840 South Memorial Drive, Suite 312, Tulsa, at Jim@JimStovall.com; on Twitter at www.twitter.com/stovallauthor; or Facebook at www.facebook.com/jimstovallauthor.