The US Attorney's Office, District of Massachusetts has arrested six in a "Registry of Motor Vehicles Identity Theft Scheme" in which four RMV clerks issued licenses and ID cards to illegal aliens for cash. Some of the false identities and addresses were used to fraudulently register to vote in the City of Boston.
Yes Virginia, there is voter fraud in America that can and will be stopped by individuals of character with courage.    
Evelyn Medina, 56, of Boston; Annette Gracia, 37, of Boston; Kimberly Jordan, 33, of Randolph; David Brimage, 46, of Boston; Bivian Yohanny Brea, 41, of Boston; and John Doe, a/k/a Flako, a/k/a Miguel, a/k/a Pablo D. Gonzalez Lopez, a/k/a Rafael R. Bonano, 32, whose identity and nationality has yet to be determined, were charged August 2 in federal court in Boston with aggravated identity theft.
At the time of their arrest, Medina, Gracia, Jordan, and Brimage were employed as clerks at the Haymarket Registry of Motor Vehicles. Brea and Flako conspired with the RMV clerks to operate the scheme.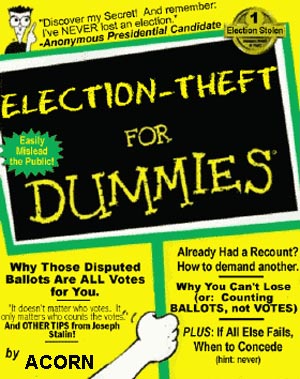 In October 2015, the Massachusetts State Police received an anonymous letter alleging that a corrupt RMV employee was providing stolen identifications and drivers' licenses to individuals seeking false identifications.
An investigation revealed that several Haymarket RMV clerks were allegedly working with Brea, who acted as the document vendor, and Flako, who acted as the document dealer, to provide licenses and identification cards to illegal aliens for cash.
The scheme involved several steps. First, it is alleged that Flako, the document dealer, sold a Puerto Rican birth certificate and U.S. Social Security card to Brea, the document vendor, for approximately $900. Brea, in turn, sold the stolen identities for over $2,000 to clients seeking legitimate identities in Massachusetts. These clients included illegal aliens, individuals who were previously deported, and an individual who admitted to previously facing drug charges.
After Flako sold Brea the false identification papers, Brea typically used the counterfeit documents and false identities and addresses to fraudulently register the clients to vote in the City of Boston. Then, Brea and the client brought the stolen identities to the Haymarket RMV, where Medina, Gracia, Jordan, and/or Brimage would accept cash to illegally issue authentic RMV documents, including Massachusetts licenses and ID cards.
The clerks also accepted cash to use the RMV's system to run queries, including Social Security number audits, to confirm that the identities the clients were stealing actually belonged to verifiable individuals.
The charge of aggravated identity theft provides for a mandatory minimum of two years in prison. Sentences are imposed by a federal district court judge based upon the U.S. Sentencing Guidelines and other statutory factors.
The investigation into the corruption and identity theft scheme is ongoing.
Click here to read the release from the US Attorney's Office, District of Massachusetts.
Criminals typically think everyone is criminal, but that's not true. In this case, an individual confidentially provided law enforcement a clue(s) needed to stop crime. People of honor have an obligation to stand for what is lawful, just and right. Even in the modern age that is called morality. So here is a heartfelt thank you to whoever wrote the anonymous letter and a prayer others follow this example of integrity.