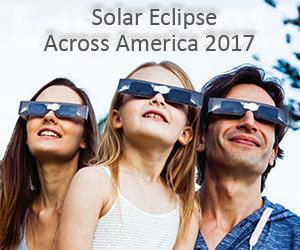 A federal class-action lawsuit asserts that Amazon sold defective eclipse-watching glasses that partially blinded a South Carolina couple during the historic coast-to-coast solar eclipse August 21.
Amazon's email warning on it's own defective product did not arrive in time the lawsuit notes.
First reported by arstechnica.com, Corey Payne and fiancée Kayla Harris say in their lawsuit that because of the eyewear Payne purchased from Amazon, the couple is now suffering from "blurriness, a central blind spot, increased sensitivity, changes in perception of color, and distorted vision."
The suite notes, "Defendant Amazon attempted to recall its Eclipse Glasses on or about August 19 [two days before the much hyped event] 'out of an abundance of caution' via email to its purchasers, offering a refund to affected customers but failing to disclose either the 'scale of the recall or a public list of offending vendors…'
PBS reported that Amazon's recall email included the following language:
"Amazon has not received confirmation from the supplier of your order that they sourced the item from a recommended manufacturer. We recommend that you DO NOT use this product to view the sun or the eclipse."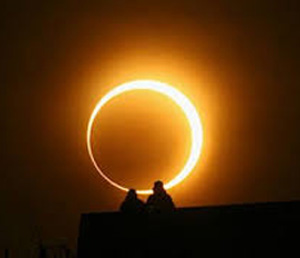 The 2017 Total Solar Eclipse has been reported as the most viewed in history as nearly half of America's 323 million people watched or viewed, with an estimated 20 million watching from the totality, or umbra.
Arstechnica.com reports Payne said he did not receive the message from Amazon that his purchased glasses were defective. His suit seeks to represent others who were injured or may be injured from the eyewear purchased on Amazon.
"Amazon's August 19, 2017 e-mail 'recall' was tragically too little, too late. Its e-mail notification was insufficient to timely apprise customers of the defective nature of their glasses, and resulted in Plaintiffs and members of the proposed class using defective Eclipse Glasses," according to the lawsuit.
The suit seeks funds "for medical monitoring" because "Plaintiffs and members of the proposed class have or will experience varying degrees of eye injury ranging from temporary discomfort to permanent blindness." The suit also demands unspecified monetary damages, punitive damages, and legal fees and costs.
Amazon declined comment to arstechnica.com.
Tulsa Today in a story by Dave Gilbert warned August 16, "Some glasses purchased in retail settings – even those billed as eclipse glasses – may fail to meet safety standards. All safe glasses meet the international standard ISO 12312-2.