The Oklahoma Insurance Department is hosting a series of free events to help seniors prepare for Medicare Open Enrollment. The education and counseling seminars will start on Oct. 4.
"Medicare is in place to help our citizens, but we want to make sure they are getting the right plan for their needs," Oklahoma Insurance Commissioner John D. Doak said. "These events are great for people who are new to Medicare or even seniors who want to know how Medicare will work with their current coverage. Our trained counselors will be there to answer any questions."
The Medicare Open Enrollment period runs from Oct. 15 through Dec. 7. During this time, beneficiaries can review their current medical and prescription drug coverage, as well as explore new options available that could provide better coverage at a reduced cost.
The Oklahoma Insurance Department's Medicare Assistance Program is hosting four educational and counseling events in Oklahoma City. They are free and open to the public. After a presentation, there will be a limited number of slots available to speak one-on-one with a trained counselor. One-on-one counseling appointments are also available on other days.
Education and Counseling Events:
Wednesday, Oct. 4
Friday, Oct. 6
Monday, Oct. 9
Thursday, Oct. 12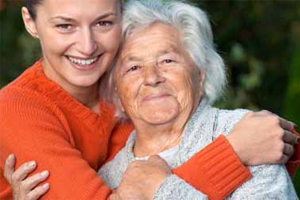 All events will be held at the Oklahoma Insurance Department, Five Corporate Plaza, 3625 NW 56th St., Suite 100, Oklahoma City. The presentation will take place at 1:00 p.m. Individual counseling sessions are from 2:00-4:00 p.m. Registration is required to attend. Call 800-763-2828 to reserve a seat.
Partner agencies around the state are hosting similar education events before the start of Medicare Open Enrollment. To find an event in your area, call 800-763-2828.
The Oklahoma Insurance Department, an agency of the State of Oklahoma, is responsible for the education and protection of the insurance-buying public and for oversight of the insurance industry in the state.
While the US Senate continues to pass some healthcare updated, a September 7 story about Commissioner Doak's testimony to congress posted on newsok.com seems today remarkably prophetic as he noted then that the ACA in Oklahoma 'can't be sustained'
…Oklahoma Insurance Commissioner John Doak told a Senate committee Wednesday that the Affordable Care Act has led the state along a "flawed path" that cannot be repaired with minor fixes alone.
"What is happening now can't be sustained and we expect that eventually Oklahomans will have no marketplace options," he told the Senate Committee on Health, Education, Labor and Pensions.
Over three hours of testimony and questioning, Doak staked out the most conservative position on health care of the five commissioners, lambasting the ACA and doubting whether bipartisan proposals can rescue Oklahoma's health insurance system from collapse.
"I am not convinced that Obamacare waivers are going to be the solution to our problems," he said. "What we really need is an innovative long-term solution that truly returns power back to the states to implement ideas tailored to fit each state's specific needs for health insurance."