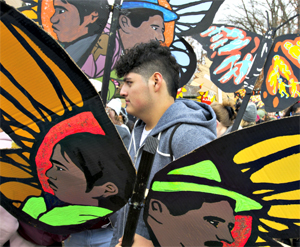 Steven A. Camarota writing for National Review produced a widely read and republished analysis noting the Deferred Action for Childhood Arrivals (DACA), program is illegal, overbroad, and the first step toward a full amnesty.
One of President Trump's signature campaign promises was to end DACA, created by Barack Obama in 2012 that granted work permits, identity documents, and relief from deportation to approximately 800,000 illegal immigrants willing to assert they arrived as youths.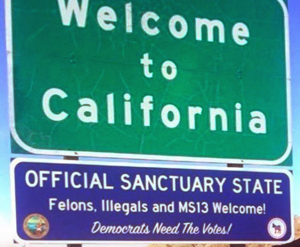 However, DACA is still alive, and the Trump administration appears divided over how to proceed. It is time to stop wavering. The president should end a program that is illegal, overbroad, and likely to lead to a more extensive amnesty.
The most obvious problem with DACA is it's illegal. By unilaterally issuing work permits and deportation relief to a large class of illegal immigrants, President Obama effectively rewrote immigration law. Take it from a knowledgeable source:
With respect to the notion that I can just suspend deportations through executive order, that's just not the case, because there are laws on the books that Congress has passed. … The executive branch's job is to enforce and implement those laws. … There are enough laws on the books by Congress that are very clear in terms of how we have to enforce our immigration system that for me to simply through executive order ignore those congressional mandates would not conform with my appropriate role as President.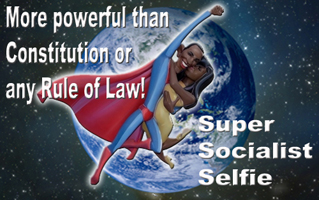 That statement comes from President Obama himself, one year before he reversed course and instituted DACA.
His new justification was that the executive branch would merely be exercising "prosecutorial discretion" in whom it chooses to deport, but — as Obama himself had said — there must be limits to such discretion. Imagine that President Trump becomes frustrated that Congress will not lower the corporate income tax. In response to congressional inaction, could Trump simply announce that the IRS will no longer punish corporations for tax evasion?
Click here for more from National Review.
Further research may be found on the Center for Immigration which hails itself as a Low-immigration, Pro-immigrant resource.  They report a recent analysis of newly released Census Bureau data shows that 1.03 million immigrants (legal and illegal) settled in the United States in the first six months of 2016. Based on prior patterns, a total of 1.8 million immigrants likely came in all of 2016.  Click here for more of that report.