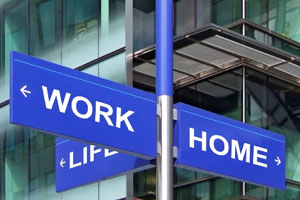 You'll never see the word "culture" on a company's P&L statement, but it's proven that a company's culture is reflected in its bottom line.
Today's work force, especially among millennials, rates companies they want to work for based on their culture. From a recruitment and retention standpoint, culture is critical, but how do characteristics of environment translate to profitability?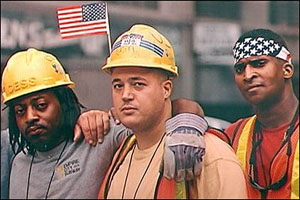 Let's first define culture, as it is unique to every organization. Culture is the environment within a company that's comprised of the shared attitudes, energy and trust among leadership and all employees.
Your company's culture is the driver of productivity, and profitability reflects that productivity. Winning cultures engage and motivate employees. Any company can tell its associates what to do, but that's not engagement. The entire team, from leadership down, needs to understand the "why" behind the "what."
Employees in a vibrant culture realize their value to their employer and work to excel in their performance, service to customers and their professional development. They also proactively engage to help create solutions or strategies for the company.
So, where do companies begin? Inspect what you expect.
Engagement surveys need to collect the right information to gauge employees' pulse on metrics such as: I enjoy my job; I'm proud of where I work; My company has a reputation for being a good employer; I receive the training and equipment I need to do my job; Work policies are in place to help me balance work and life, etc. One of the best predictors of a positive company culture is the statement, "I would refer my friends and family to work here."
Dive into the data
Compare individual business units against the company as a whole. Celebrate the wins, but dig deep into the declines. Set goals and action plans for immediate improvement, and monitor them consistently.
Our CEO consistently meets with small groups of associates for their honest feedback on how our company is doing and how we can improve. He listens with intention and stands firm on the fact that our success stems from relationships – both internal and with our customers.
Every employee, at every level and in every department should understand and help drive the culture and the mission.  While executive leaders should exemplify the culture, the culture should not be a reflection of only the leadership team. If the business climate necessitates change, employees should know how to recalibrate without sacrificing the company's core values.
Invest in employees
Healthy cultures develop diverse talent.  During onboarding, companies should discuss career paths and training opportunities to help employees reach their short- and long-term goals. Mentoring and leadership training programs help create a more robust and engaged workforce.
Be part of the greater good

Companies with exemplary cultures invest in their communities. Millennials, especially, want to support a cause that is meaningful to them and they want their employer to do the same. Local initiatives to help reduce hunger, or another cause, strengthen that working relationship between employer and employee, as they work together toward a common goal.
The difference in creating a winning culture, versus simply a great place to work, is to intimately understand your customer, authentically know your employees, invest in both and be a constant partner in your community. The return on your investments will pay many types of dividends.
About the author: Karen Armstrong is director of talent management at Arvest Bank. She can be reached at karmstrong@arvest.com.