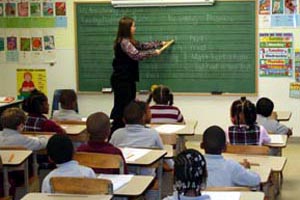 State Senator Micheal Bergstrom filed two bills this week aimed at helping to recruit and retain teachers in Oklahoma public schools.
First, Senate Bill 1188 would allow a certified classroom teacher to earn a tuition waiver worth 12 credit hours of resident tuition each year the teacher is employed by an Oklahoma public school district to be used for the postsecondary education of the teacher's child or children.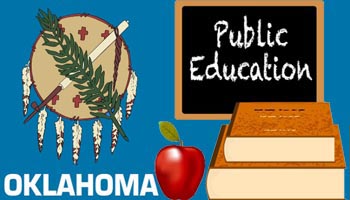 Under the provisions of SB1188, to be eligible to use the tuition waiver, the child or children of the certified classroom teacher must be a resident of Oklahoma or be enrolled in a school district located in Oklahoma that serves students who reside in both the state and an adjacent state pursuant to a specific contract.
The student must also be a United States citizen or lawfully present in the U.S. To be eligible, the student would also be required to have graduated within the last three years from an accredited Oklahoma high school with a minimum 2.5 cumulative GPA for all schoolwork from grades 9 through 12.  If the student graduated from a non-accredited high school with a minimum GPA of 2.5, he or she would still be eligible for the waiver if they also score a 22 or higher on the ACT test.  Students who satisfactorily complete an alternative public or private school program are also eligible with an ACT score of 22 or higher.
"This should be a strong message to our educators that we want to build a more stable education system in the state of Oklahoma and that we want good quality classroom teachers to come to Oklahoma and stay here throughout their career," said Bergstrom, R-Adair.  "Hopefully, through a measure like this, we can also ensure that their children have the opportunity for quality education and encourage them to stay in Oklahoma to help build the future of our state."
Bergstrom's second bill, Senate Bill 1092, provides for a child of a certified Oklahoma classroom teacher to be eligible for the Oklahoma Higher Learning Access Program (OHLAP), or OK Promise, as it is commonly identified today. OK Promise/OHLAP is a state funded program that pays pay tuition at an Oklahoma Public two-year college or four-year university for students who qualify. Historically, to be considered eligible, students must have signed up during their 8th, 9th, or 10th grade year with a validated household income of less than $50,000 and complete the required coursework and conditions outlined by the Oklahoma State Regents Office.  SB 1092 would remove the income cap on eligibility for children of certified classroom teachers.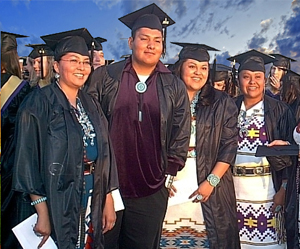 "OHLAP/OK Promise is a program which helps Oklahoma students who work hard at their education to get a college education," Bergstrom said. "By removing the cap on eligibility for the children of long-time Oklahoma classroom teachers, we are creating a powerful retention and recruitment tool that will continue to benefit the future of Oklahoma.  The proposal is directed at full-time Oklahoma classroom teachers only, since that is where the need is in this state."
Bergstrom said both proposals were filed out of concern for many teachers leaving Oklahoma in search of higher paying jobs in other states.
"The State of Oklahoma needs to be competitive with our neighboring states in regard to recruiting and retaining quality teachers to Oklahoma schools," said Bergstrom.  "Both of these bills provide mechanisms by which teachers who make a long term commitment as classroom teachers will earn tuition waivers for their children to attend Oklahoma colleges and universities. This does require a long term commitment by teachers, which is what we need. Those who leave the classroom before fifteen years of service lose the benefit."