Governor Fallin Friday participated in a groundbreaking ceremony for Sofidel Group, an Italian manufacturer of tissue paper investing $360 million in Inola. The new plant will support 300 permanent jobs and 500 construction jobs in Rogers County.
"Sofidel will build here an integrated plant to serve the south-central and central-western areas of this great country, where we have been operating since 2012," said Luigi Lazzareschi, chief executive officer (CEO) of Sofidel Group. "I am glad to announce this new greenfield investment – the second one, after the first made in Ohio. This new investment will support our growth in the U.S. significantly." 
Sofidel's Inola facility, expected to be operational by 2020, will have production capacity of 120,000 tons of tissue paper each year. The 1.8-million-square-feet plant is almost 40 percent larger than the Macy's Fulfillment Center in north Tulsa County.
"We are excited that Sofidel has continued confidence to make this tremendous investment in Oklahoma," said Fallin. "This global company has seen the advantages Oklahoma provides in its current operation, and now will double down with a state-of-the-art production facility in Inola. This is another example that our economic pro-business policies are diversifying Oklahoma's economy."
Coordinated by Tulsa's Future, a a Tulsa Regional Chamber-led regional economic development plan supported by public and private investors, the project involves more partner entities than any in the plan's 12-year history. Tulsa's Future has now facilitated more than $675 million of capital investment in northeast Oklahoma since 2016, with a goal of $1.1 billion by 2020.
"We have been growing year after year at a very fast pace," said Lazzareschi. "I would like to thank all the partners who have supported us in making this new project. They have played an integral role in helping us achieve this goal."
Partners involved in the project include utility companies, tribal nations, and state and federal agencies.
"PSO is very pleased to work with state and local partners to bring this game-changing project to northeast Oklahoma," said Stuart Solomon, president and chief operating officer for Public Service Company of Oklahoma. "Sofidel's investment will bring much-needed jobs and an economic boost to Inola and the entire region. We are especially proud to be able to provide the site that helps make this project happen. This is exactly the type of high-impact project we hoped and expected to attract when we made the Inola River/Rail Site available for economic development. With easy access by highway, rail and the Verdigris River Navigation Channel, this site is primed to bring even more jobs and investment to the Inola area."
"We are proud to partner with our state, local and business leaders to attract new growth opportunities to the great state of Oklahoma through a highly collaborative economic development strategy," said Pierce Norton, president and CEO of ONE Gas. "We all benefit from our state's abundant natural gas supplies being in close proximity to where the resource is consumed, which allows our company to deliver reliable, affordable energy to businesses like Sofidel, which also recognizes that energy costs are critical to their company's competitive advantage."
Public Service Company of Oklahoma, along with Rogers County and Inola leadership, recently invested in site preparation for the 1,100-acre Inola River/Rail Site to make it available for industrial development. The site was previously the location of a planned but cancelled nuclear power plant.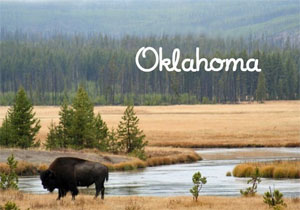 "Sofidel is going to have a huge impact on Inola and Rogers County, the Inola school system and Northeast Tech, and will eventually create significant benefit through new tax revenues," said Inola Mayor Larry Grigg. "This comes about with groups such as the Tulsa Regional Chamber, Public Service Company of Oklahoma, Rogers County and the Rogers County Industrial Development Authority working together, along with the Town of Inola, to make this opportunity a reality. We are excited about the positive impact this will bring to the area."
"The Sofidel Group thoroughly researched a number of sites across the country before choosing Rogers County and the Inola community," said Rogers County Commissioner Ron Burrows. "They chose Rogers County because we make good partners and good neighbors. This investment will benefit the entire county for decades to come. I look forward to continuing our close relationship and making Rogers County a great place for great businesses just like Sofidel."
"Sofidel's investment is a great achievement for both the company and northeast Oklahoma, and a laurel for the Chamber's economic development efforts," said Mike Neal, president and CEO of the Tulsa Regional Chamber. "I commend all the partners involved for their hard work and diligence to secure this project. The direct result is the largest capital investment in our region in decades."