Analysis: While Tulsa Today has long had a Facebook page for extended conversations with readers, apparently, The Tulsa World is now moving exclusively to the social media platform for reader comments.
"Online comments will no longer" be allowed, according to a post seen this morning on the primary news web site.
In many ways, we are going to miss that feature.   
Without putting too fine a point on it; comments on Tulsa World stories have long been dominated by extreme leftists and it was good for conservatives to see how "bat shit crazy" and personally hateful the loony left and other modern American Communists can get.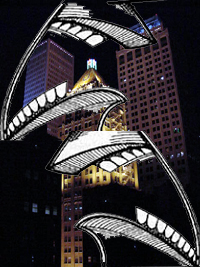 The statement from the daily news site says in full, "If you want to make a comment on a tulsaworld.com story, the Tulsa World's Facebook page is now the place to go. Online comments will no longer be made on tulsaworld.com, which would appear at the bottom of stories. By moving all the conversations to Facebook, it allows readers who had commented on tulsaworld.com to connect and relate to those who regularly comment on Facebook. By having more comments on the Tulsa World's Facebook page, the hope is that stories will gain more organic reach and help our journalism get in front of more people. To like or follow the Tulsa World on Facebook, go to our page. Like the Tulsa World Facebook page."
Tulsa Today hopes we have embedded enough links in the above paragraph that the Tulsa World staff doesn't get upset.  We never know. They say they want "organic reach," but they can get a little twisted-up when we write about them.
For the record, The Tulsa World has produced some magnificent work over a long period of time. Tulsa Today honors The Tulsa World team for their many accomplishments.
Tulsa Today does question The Tulsa World editorial judgment at times. We also believe their shop dominated by the ideological left to the exclusion of all conservative journalists.
Yes, not one employed reporter or editor do we know as a passionate believer in God and Country as Conservatives know the terms.
Those we knew as true believers have been run out of that newsroom.
It's ok. We have family that hate us and Conservative perspectives and feel superior in their hubris. Some of those have told us what-for at holiday meals, on stage and during in-your-face confrontations, but that doesn't impact our love for them as family, friends and respected members of our community. As they are set in their positions – we are set in ours.
That said, Tulsa Today continues to hope for a platform both right and left may reason with facts together less to "help our journalism get in front" than to help wisdom chart the best course for our common future.
We greatly doubt that platform is Facebook and, apparently, it is not print or online. It might be television or radio or something new now unknown.
Your comments are welcome below.