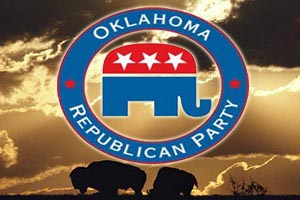 As Tulsa Today covered in advance (posted here), six of the 10 candidates vying for the gubernatorial nomination joined Monday in a forum hosted by The Oklahoman.
Trevor Brown with Oklahoma Watch provided yesterday some interesting takeaways worthy of deeper consideration and additional perspective. 
On Tax Increases, Brown notes:
Only two of the candidates – former Oklahoma City Mayor Mick Cornett and State Auditor and Inspector Gary Jones – voiced support for the tax package the Legislature passed last month to fund teacher raises.
Jones said he would have signed the bill if he were governor. He took credit for crafting the plan, which raised tobacco, motor fuel and oil and gas taxes, and for bringing together Democratic and Republican lawmakers to get it passed.
"It was my plan," he said.
Cornett is credited with a "both sides" approach pitching glittering generalities such as unnamed "reform" and "economic diversity."  He likes baseball and apple pie as well.
The other four candidates take the "identify waste before raising taxes" line.
On Social Issues, Fisher, who declares as his main issue the criminalization of abortion said, "When the laws of man come into conflict with the laws of God, we have a higher law that we must respond to. The Supreme Court is not infallible; it is not God."
Additionally Richardson who joined him in hyperbolic rhetoric declared, "If it comes to a place where there is no legal way, then we take up arms and do what we need to do."
Ok now. Just to be clear; Gary Richardson, a Trial Attorney who often speaks against corruption and touts his time as a prosecutor defending the Rule of Law, is quoted saying civil war is necessary over abortion.
Jones summarized saying all the candidates on the stage are "pro life." But instead of talking about legislation to restrict abortions, he said the state needs to provide alternatives, such as pouring more money into the foster-care system.
Brown reported that Criminal Justice Reform was the one question that elicited similar answers from all the candidates.
All six supported, to varying degrees, legislation that seeks to lower the state's incarceration rate. Most candidates tied the issue to fiscal conservatism, citing the cost of jailing offenders, particularly those convicted of nonviolent crimes.
The other jaw dropping bit included in Brown's review was Todd Lamb's assertion of independence from the current governor.
Despite working steps away from Gov. Mary Fallin on the second floor of the Capitol for the past eight years, Lamb continued to separate himself from the term-limited governor.
He said one of the highlights of the last four years was when he quit Fallin's cabinet to protest a 2017 plan to increase sales taxes on dozens of services. He additionally said there has been "no clear-cut vision" during the past few years.
"Let me just take a moment to pause and remind everyone that the governor and lieutenant governor are entirely autonomous," he said. "Don't you forget that."
This race is far from finished, but themes are beginning to surface.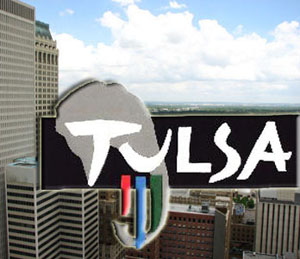 Your comments and takeaways are welcome below.
All of those who have offered themselves for public service in this election for Governor of Oklahoma are doing so, by all indications, based on honorable motivations and seem dedicated to improving our state. They communicate and prioritize differently, but each deserve consideration and links to their web sites follow.
Mick Cornett, former Mayor of OKC
 Gary Richardson, Tulsa trial attorney
 Dan Fisher, pastor and former legislator
Kevin Stitt, Jenks businessman
 Gary Jones, Oklahoma Auditor and Inspector
Click here for more from Oklahoma Watch of Trevor Brown's takeaways.