OKLAHOMA CITY – Governor Mary Fallin Monday signed legislation that directs the Oklahoma Health Care Authority to apply to the Centers for Medicare and Medicaid Services (CMS) for a waiver that institutes work requirements for Medicaid.
House Bill (HB) 2932 by Representative Glen Mulready and Senator Adam Pugh is a measure requested by the governor.  
This Bill is part of a suite of bills related to employment, training, and education client engagement for recipients of public assistance programs.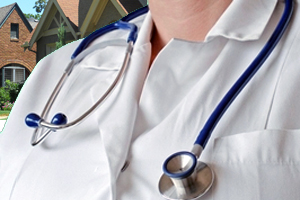 HB 2932 aligns Medicaid work and job training requirements with that of the Supplemental Nutrition Assistance Program (SNAP), which involves working, participation in a work program, or a combination of both 20 hours a week.
The new eligibility criteria will affect up to approximately 8,000 able-bodied adults without dependents between the ages of 18 and 50. The state has the ability to negotiate any further exemptions necessary in the waiver writing process.
"It is imperative to provide expectations for all of our citizens who are able to work," said Fallin. "Medicaid recipients who are able-bodied will be able to take advantage of job-training programs and work opportunities that lead to a stable job, self-sufficiency, and success. Medicaid is meant to be a safety net for the most vulnerable among us: the medically frail, pregnant women, new mothers, and children. Those individuals will continue to be exempt from work requirements."
CMS has approved similar waivers from Kentucky, Indiana, New Hampshire and Arkansas. Maine, Kansas, Mississippi, and others have submitted waivers, and await approval from CMS.
HB 2932 takes effect Nov. 1.  Fallin last month signed HB 2825, which links Temporary Assistance for Needy Families (TANF) recipients with career and technology education and training programs.