Oklahoma's small business owners will now have more access to quality and affordable healthcare options.  Insurance Commissioner John D. Doak is applauding, in this change, actions taken by President Trump.
"Under Obamacare, small business owners in our state have struggled to find affordable health insurance choices for their employees and their employees' families," Doak said. "I believe now Oklahomans will have more variety and more access to plans which don't require all the 'essential benefits' of the Affordable Care Act. This makes the plans more affordable."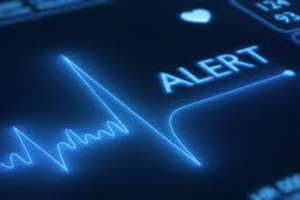 The U.S. Department of Labor finalized a rule yesterday that allows more employers to form Association Health Plans (AHPs). AHPs are group health plans that employer groups and associations offer to provide health coverage for their members' employees.
Under the new rule, employers can form AHPs by city, county, state or multi-state metropolitan areas. Employers can continue to form nationwide AHPs for businesses in their specific industry. The new rule also allows small business owners without other employees, including sole proprietors and their families, to join AHPs.
Commissioner Doak has been an advocate for finding innovative solutions to health insurance challenges since taking office. In 2012, the state Legislature passed his proposed bill to expand the use of AHPs in Oklahoma. Commissioner Doak also testified before a U.S. Senate committee last year to address the actions Congress should take to stabilize and strengthen the individual health insurance market.
"There have been numerous challenges created by Obamacare for Oklahomans trying to obtain healthcare," Doak said. "This most recent ruling was a much-needed improvement to a broken system."
AHPs will be regulated in the same way large employer policies are regulated. For example, AHPs cannot deny coverage or charge higher premiums to people with a pre-existing health condition or cancel coverage because an employee is ill.
"We are pleased that the Trump Administration is allowing state regulators to maintain consumer safeguards," Doak said. "It's important for us to be able to work to protect Oklahomans on a state level."
Plans can start being offered as soon as September 1.