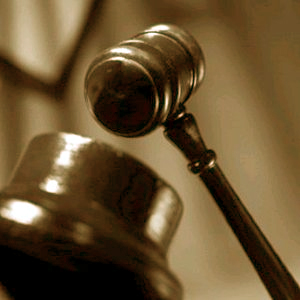 Trevor Brown writing for Oklahoma Watch provides details of which judges raise how much money in campaigns from attorneys – some who profit mightily from favorable judicial decisions.  Brown begins:
George Gibbs is no stranger to District Judge Linda Morrissey's courtroom. The founding partner of the Gibbs Armstrong & Borochoff law firm has spent much of his career litigating in Tulsa County, where Morrissey has been a district judge for 22 years. 
Gibbs is listed as an attorney in four cases that went before Morrissey in the past two years. One is an open case where Gibbs represents a Tulsa bar's holding company being sued for at least $150,000 for alleged negligence and civil liability.
In January, while the case was active, Gibbs made a $2,700 contribution, the maximum allowed, to Morrissey's re-election campaign, making him one of the judge's top donors this election cycle.
How Much Each District Judge Has Received in Campaign Donations
But that judge-donor relationship didn't prompt changes in any of the four cases, such as Morrissey recusing herself or Gibbs removing himself from a case.
Judges rarely recuse themselves voluntarily or on request because they received money from attorneys arguing before them, according to interviews and a review of court records. That is despite the fact that attorneys represent the largest number of donors to district judges' campaigns.
An Oklahoma Watch review of campaign finance records show attorneys' donations represented more than half of the $1.6 million in contributions from individuals to district judge candidates so far in this election cycle (through Aug. 13).
Court filings show many of those attorneys frequently have appeared in court before the candidates to whom they gave money; some donated to judges while the judge was still presiding over their case.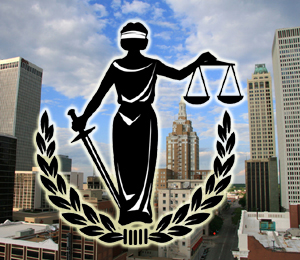 No evidence has emerged that donations from lawyers gained them or their firms more favorable rulings or treatment from judges. But national campaign finance reform advocates, along with some Oklahoma judicial candidates, say the state's system of electing district judges poses a risk to the integrity of the court system.
"One of the drawbacks for states like Oklahoma that elects judges is these conflicts of interests that come with who supports judicial candidates," said Douglas Keith, counsel at the Brennan Center for Justice at the New York University School of Law. "The question isn't just if an actual conflict exists. What matters is the perception and what the public may think."