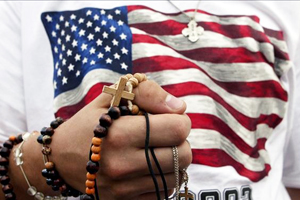 The full Senate has approved legislation allowing Oklahoma voters to decide whether to repeal Article II, Section 5 of the Oklahoma Constitution, known as the "Blaine Amendment," forbidding the use of public monies or property for sectarian or religious purposes.  It was cited by the majority of the Oklahoma Supreme Courting in a 2015 ruling that forced the removal of a Ten Commandments Monument from the grounds of the Capitol.
Sen. Rob Standridge, R-Norman, is the author of Senate Joint Resolution 72.
"The Blaine amendment represented an effort to suppress Catholic education while allowing state funding of protestant-oriented schools.  Many Oklahomans felt the amendment never should have applied to the Ten Commandments Monument case, and have expressed dismay such a discriminatory provision was still in our constitution," Standridge said.  "This measure will give the final say to the citizens of our state."
Senate President Pro Tempore Brian Bingman praised Monday's 39 to 5 vote in favor of SJR 72.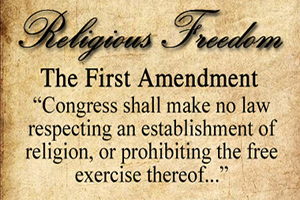 "The court's recent interpretation of the Blaine Amendment could have much broader implications, including threatening millions of dollars in state aid to hospitals, child care centers and schools catering to children with special needs. It's time for the Blaine Amendment to be repealed from the Oklahoma Constitution. I appreciate Senator Standridge's efforts to secure passage of SJR72 to allow Oklahomans to weigh in on this important issue."
SJR 72 now moves to the House of Representatives for further consideration.