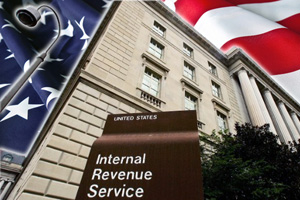 The IRS' auditor told Congress this week that it stands by its determination that conservative groups were uniquely singled out for special scrutiny by the tax agency, rebutting Democrats' contention that liberal groups also were targeted according to the Washington Times.
The Treasury Department's inspector general for tax administration (TIGTA) sent a letter Wednesday to congressional Democrats telling them that while several liberal groups may have gotten extra scrutiny, the IRS didn't necessarily target those — but it did do so for conservative groups.

"TIGTA concluded that inappropriate criteria were used to identify potential political cases for extra scrutiny — specifically, the criteria listed in our audit report. From our audit work, we did not find evidence that the criteria you identified, labeled "Progressives," were used by the IRS to select potential political cases during the 2010 to 2012 timeframe we audited," Inspector General J. Russell George said.
He said that while 30 percent of groups that had the word "progressive" in their name were given extra scrutiny, 100 percent of groups with "tea party," "patriot" or "9/12" in their names were pulled out for strict scrutiny, which involved what the IRS since has said were invasive and inappropriate questions.