Iranian President Hassan Rouhani said Wednesday that Israel's military threat has little substance, referring to it as a "sword" which has gone "blunt," Iran's Fars news agency reported.
"Israel is upset to see that its sword has gone blunt and Iran grows more powerful day by day," he said after a cabinet meeting in Tehran.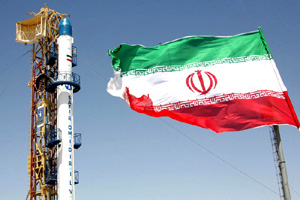 Rouhani also told reporters that Israel's aggressive discourse with regard to Iran "is the cause of our happiness."
Iranian Chief-of-Staff Hassan Firouzabadi said Wednesday that Prime Minister Binyamin Netanyahu's threat of a unilateral Israeli military strike on Iran "lacks stability," and stems from desperation,  Fars reported.
After Netanyahu warned Iran against advancing its nuclear program in his speech to the United Nations General Assembly on Tuesday, the Iranian military chief told Fars that the use of a military threat is a method which is "rusted, old and blunt," and that Tehran's nuclear program is for peaceful purposes only.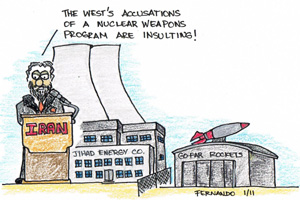 "Such remarks stem out of desperation," he added.
Firouzabadi also told Fars that Netanyahu's remarks had only served to "increase the threat against the Zionists." Referring to Netanyahu as a "warmonger," Firouzabadi said "Iran will be the winner in this case for its revolutionary stance of heroic flexibility."