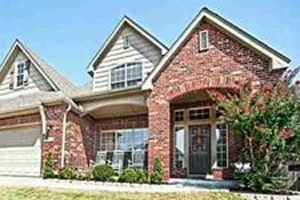 According to a new study from NerdWallet, Jenks and Collinsville are the Tulsa area towns best for raising a family in Oklahoma, but neither made the top five.
Key questions included: 1) Does the town have good public schools 2) Can young families afford to live there, and 3) Is the town growing and prosperous.
School performances were measured with ratings from GreatSchools.  Town affordability was measured from both median home values and ongoing monthly home costs, including mortgage payments, real estate taxes, insurance costs, utilities, fuel and other bills.  Growth and prosperity was assessed from income and growth trends over the last decade.
While the primary factor in choosing a home is employment; factors such as natural beauty, schools, churches, recreational opportunities and local culture, factor into the decision to purchase homes.  Most of the cities on the top ten list lie near major metropolitan areas.
In total for the state, Piedmont just northwest of Oklahoma City is ranked first.  Piedmont's high school earned an "A" from the state department of education – an honor only 9 percent of Oklahoma schools can claim.
In the Tulsa area, Jenks is ranked #6 and the study notes a growing tourist industry with the Oklahoma Aquarium and what some promote as the "Antique Capital" of Oklahoma.
Collinsville as an outer suburb of Tulsa made the list with a "small-town feel" and "historic main street."  Collinsville was ranked #9.
Click here to read more of NerdWallet's study of Oklahoma.
Also interesting is a cost of living calculator that compares specific costs in selected cities and a mortgage rate calculator.  Both are helpful for those considering relocation anywhere.