Analysis: A recent afternoon session at the State Policy Network meeting in Oklahoma City was, for advocates of school choice, a banquet of "red meat" data and analysis. Even for anti-choice analysts, the open session was illuminating.
The most vigorous debate, on the Common Core Standards controversy, was intellectually stimulating, yet perhaps — for all the sound and fury generated — the wrong argument over the wrong issue.

The steadily increasing capacity of choice systems in the states was detailed, offering encouragement to those who have labored for decades in the vineyards in support of liberty and quality schools.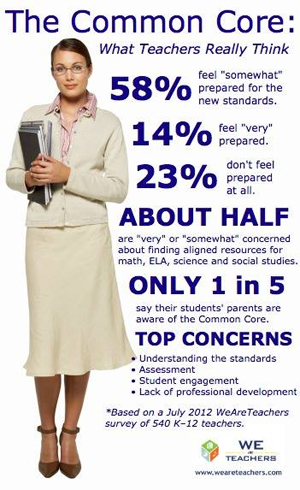 In all, there are 14 tax-credit scholarships programs in 11 states. These programs, the Friedman Foundation for Education Choice estimates, serve 151,000 recipients.
There are now 18 voucher programs in 12 states, with 104,000 recipients in all.
Six states have tax credit/deduction programs now offering credits and deductions to thousands of benefactors.
In Arizona, there are nearly 400 participants in the new Education Savings Account program.
Whereas school choice unites the various elements of the center-right, the debate over Common Core divides the ranks. It has taken from other education reform struggles the time, energy, creativity and passion that could be devoted to other battles.
Paul Weyrich, for whom I worked for more than a decade in the nation's capital, used to say: "Conservative leaders should concentrate on issues that unite us, and divide the left."
With good souls in each camp, I nonetheless found prophetic the musings of professor Jay Greene, an acclaimed analyst from the University of Arkansas. He delivered a slashing critique of the "core" as a sincere effort at national reform that now looks like a "flavor of the month," that is, the latest solution to the problems of American schooling. He also predicted the opposition is now simply too strong for Common Core to succeed.
In an impassioned closing speech that wrapped up the Friedman Foundation's afternoon, Louisiana Gov. Bobby Jindal gave an eloquent and impassioned defense of choice in education options.
At SPN, Jindal didn't say much about Common Core battles, and that might be the better part of wisdom, which is becoming a habit of his.
Education reformers who want to make a difference within a reasonable time frame should move away from the fight over Common Core and onto common ground: building on present momentum to forge a new push for the children, the taxpayers and the future.
Contact Pat at pmcguigan@watchdog.org.