The Senate Republican caucus has voted unanimously to re-elect Pro Tem Brian Bingman to another term.  Monday's caucus vote means Bingman will be the first Republican in state history to serve three terms as Pro Tempore of the Senate.
"I am incredibly humbled and honored that my fellow Senators have given me the opportunity to continue to serve the state and all Oklahomans in this capacity," said Bingman, R-Sapulpa. "I look forward to working with the full membership of the Senate as we continue our efforts to create the jobs we need to fuel Oklahoma's economy for generations to come."


Under Bingman's leadership in the Senate, landmark workers' compensation and lawsuit reform have become law, and he has authored and continued to push for a reduction in Oklahoma's income tax rate. Most recently, Bingman worked with his Senate colleagues and House leadership to remove the Common Core standards from statute, replacing them with high academic standards created by Oklahomans specifically for Oklahoma students.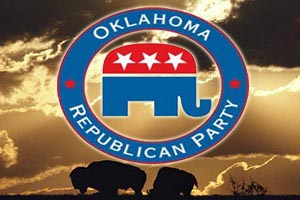 "There is still much more work to do to make Oklahoma the best place to live and work in the nation," said Bingman. "My fellow members and I are dedicated to meeting those challenges and creating greater opportunities for our citizens, our communities, and our state."
Bingman will formally be elected Senate President Pro Tempore for the 55th Legislature when the Senate meets for an organizational day in January, 2015.