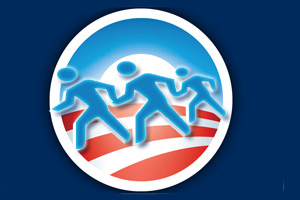 Updated – Governor Mary Fallin today said that President Barack Obama's immigration policies are failing the American people and demanded the president and his administration reverse course on policies that amount to amnesty.
In June of 2012, Obama announced he would issue an executive order that codified provisions of the DREAM Act, stopping the United States from deporting illegal immigrant minors. Since that time, the number of unaccompanied minors apprehended at the southern border has skyrocketed, from 10,146 in 2012 to over 50,000 this year. That number is expected to reach over 100,000 in the next 12 months.

"It's clear there is a direct link to President Obama's support of amnesty for undocumented minors and the current flood of illegal immigrants crossing our border," said Fallin. "The president has sent a signal to the rest of the world that the United States will turn a blind eye to people who want to come here illegally. They are taking the president up on that offer."
To deal with the flood of unaccompanied children illegally crossing the border, the Obama administration is now using military facilities to serve as "temporary" shelters to house these minors. One of those facilities is at Fort Sill in Oklahoma.
According to federal officials, these children are held at facilities like Fort Sill until caseworkers can find "sponsors" to offer care for them.
Often, these sponsors are relatives who themselves are illegal immigrants. The sponsor is given a date on which they are asked to return with the child to immigration court. However, only slightly more than half of the children ever return for that court date.
"It is especially unconscionable that the federal government often places illegal immigrant minors with sponsors who themselves may be in the U.S. illegally," said Fallin. "At best, these minors are highly unlikely to ever return for their scheduled court date. At worst, they may be the victims of sex trafficking or other crimes."
Fallin, like both Republican and Democrat governors, also noted that the current breakdown in the enforcement of immigration laws is unfairly burdening states and taxpayers. Minors from facilities like Fort Sill who are placed with sponsors are, under federal law, entitled to be educated in public schools.
"Many of our public schools are already at capacity and need additional funding," said Fallin. "Our health care system is strained as it is. Now, instead of allowing us to address those needs for Oklahomans, President Obama is forcing us to add an unspecified number of illegal immigrants to our public education and public health systems.
"The president is ignoring the very real needs of Oklahomans—and Americans everywhere – so that he can continue a policy of amnesty for families that want to send their children to the United States. Ultimately, it's American taxpayers who are picking up the tab."
Fallin said she agreed that the border crisis was, in part, a humanitarian issue, but that the Obama administration's policies were making the humanitarian crisis worse.
"Because of the president's amnesty policies, families in Central America are sending their children to make a dangerous journey alone across Mexico and eventually to our southern border," said Fallin. "We know that some of those children don't make it. They are abducted by traffickers, abused, and sometimes killed. By not getting serious about border control, and by pursuing policies that amount to amnesty, we are encouraging this dangerous journey and the atrocities that often accompany it.
"The president should immediately reverse course on immigration by ending his policies of amnesty and redoubling his focus on border security and the enforcement of our current laws," Fallin said.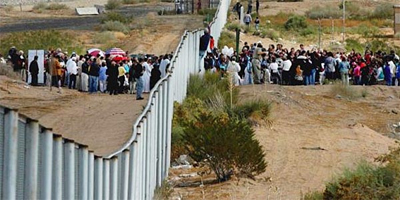 UPDATE: A new intelligence assessment concludes that misperceptions about U.S. immigration policy – and not Central American violence – are fueling the surge of thousands of children illegally crossing the Mexican border.
The 10-page July 7 report was issued by the El Paso Intelligence Center (EPIC), which according to the Justice Department website is led by the DEA and incorporates Homeland Security. Its focus is on the collection and distribution of tactical intelligence, information which can immediately be acted on by law enforcement.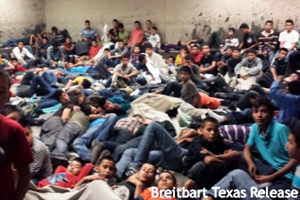 "Of the 230 migrants interviewed, 219 cited the primary reason for migrating to the United States was the perception of U.S. immigration laws granting free passes or permisos to UAC (unaccompanied children) and adult females OTMs (other than Mexicans) traveling with minors," the report said.