It's the middle of hurricane season meteorologically speaking, but for the University of Tulsa, the real hurricane season begins next Thursday night as the 2014 version of the Golden Hurricane takes the field against Tulane at 7pm in H.A. Chapman Stadium. The fall camp is over and TU Head Coach Bill Blankenship is anxious to turn his player loose on the Green Wave.
"We've had a really, really physical, demanding fall camp, and I think our guys have thrived in it. I feel really, really good about this team going into our game on Thursday." Coach Blankenship said, "From a health standpoint, really for the grind we've put them through, we're really in a pretty good place. Very healthy."
The University of Tulsa is kicking off its first season in the American Athletic Conference, (AAC), which is also referred to as "The American". The AAC is what used to be the Big East, and it folds in several former Conference USA teams as well as former Big East teams.
In addition to the Green Wave of Tulane next Thursday night, they will face Temple, the University of South Florida, University of Central Florida, SMU, Memphis, Houston and East Carolina.
In addition to the conference games they will face the Sooners from OU, Texas State, Florida Atlantic and Colorado State. In nine years as a C-USA member, Tulsa compiled a 49-23 regular season league record and a 2-2 mark in C-USA Championship Games – Tulsa was 2-1 against UCF in C-USA title games and 0-1 against East Carolina, both now members of the American Athletic Conference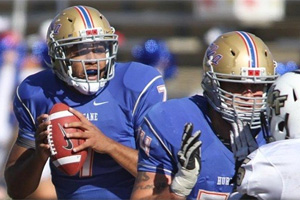 The Golden Hurricane are looking to improve upon a disappointing 3-9 record in 2013. This season the offense will be led by a sophomore from Sanger, Texas, Dane Evans. Evans played in eight games last season, with five of them being starting assignments. He completed 84-of-195 passes for 898 yards and four touchdowns, and also rushed for 52 yards in 2013. Evans leads a number of quarterbacks that Blankenship is very happy with, but remained cautious about going in to the opening game on Thursday night.
"We know as much about them as we know about Dane. We can spin it in a real positive way and we can tell you everybody is ready to play, and we think they are, but until you get in the heat, you just don't know." Blankenship commented, "I am very confident about what we have seen through fall camp. It's got to manifest itself on the field on Thursday night. That's what we have to see is that we continue to do what we've prepared to do, that we don't take steps backward, and I'm confident that's going to happen."
The rest of the TU offense is deep, particularly at tight end where they are led by another sophomore, Tyler Wilson, who hails from Ponca City. He caught nine passes for 79 yards last season and that's notable for the fact that he made most of those catches using basically one arm. Wilson spent the 2013 season suffering from a shoulder injury. He underwent surgery on that shoulder in the off-season and missed most of the spring drills as a result.
Two members of the Golden Hurricane offense have been named to preseason watch lists for awards. Sophomore center Dylan Foxworth was named one of 66 preseason candidates for the Rimington Award, given to the nation's top center. Foxworth started at center in eight games last year as a redshirter. Junior receiver Keyarris Garrett, Tulsa's leading receiver in 2012 with 67 receptions for 845 yards and nine TDs, has been named to the Earl Campbell Tyler Rose Award Watch List for the second straight year. The award is given to the top offensive player who hails from the state of Texas.
TU is also deep on the other side of the ball, with junior Michael Mudoh returning to the Golden Hurricane boasting top honors as the fourth leading tackler in Conference USA, with a team-high 133 tackles, including 70 solo stops. Mudoh is on the list as a nominee for the 2014 Allstate AFCA Good Works Team® as announced by Allstate and the American Football Coaches Association.
Demarco Nelson returns at safety, after missing out on the 2013 season for academic reasons, but this year the former Freshman All-American returns to the secondary to pair with Mudoh. Nelson has 239 tackles in 40 career games, while adding 14 pass break-ups and 8 interceptions. In the 2012 season, Nelson totaled 80 tackles, including 52 solos, had 4 TFLs for -10 yards, 3 pass break-ups ad 2 interceptions. As a freshman All-American in 2012, Nelson had 86 stops, 6 PBUs and 6 INTs.
It's a little different opening the season on a Thursday night, but Coach Blankenship feels that his team is well prepared.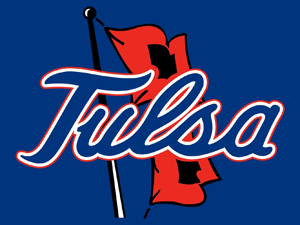 "I think that's just where it's gotten to in college football, certainly in our conference. We have a tremendous television contract that gets us a lot of exposure, but with that comes you're going to play on Friday night, you're going to play an occasional Thursday night game." Blankenship said.
"I think any coach in America, if you said what do we want to do, we'd like to play Saturday afternoon at 1:00 or 2:00, and that would be the easiest thing to ever do. But it's not really about us, and I think the best thing for our program is that opportunity to play and get some national recognition, and to do that, we've got to be willing to go on a little bit of an unusual situation. "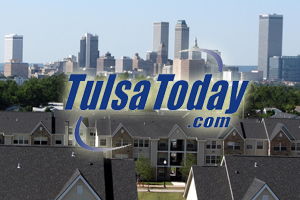 Kickoff on Thursday is set for 7pm at H.A. Chapman Stadium. The first 10,000 fans through the gates will receive a flag intended to help laugh a new tradition at Chapman Stadium, "Wave The Flag". Also on hand for the game will be Devon Walker, a member of the Tulane Green Wave who was seriously injured and paralyzed in 2012 on the Chapman Stadium turf the last time the University Of Tulsa and Tulane met in Tulsa.
Walker has stated he'd like to thank the athletics trainers from both Tulane and the University of Tulsa, the EMT's who responded to his injury and the staff at St. Francis Hospital in Tulsa who treated Walker for 10 days.