With the recent acceptance of the team into the ECHL the Tulsa Oilers preseason camp is a somewhat more frantic scene than in past years. Instead of having a leisurely walk toward the preseason and openings games in the past, the camp is being whipped into a gallop as head coach Bruce Ramsay has a less than a week to present a final roster to the league before the league's season officially begins on October 17th.
Tulsa will also see six additional games this season, to align themselves with the new league.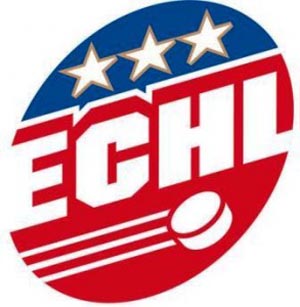 The Oilers would have played 66 games if the Central Hockey League played this season, but with the acceptance of the team and the six other teams of the CHL into the ECHL, they will play 72 games altogether and the six additional games equal out to a convenient three home, three away setup. Much to the chagrin of some Oilers fans, the team will not face any of the "new" ECHL teams at home, at least during the regular season.
A mid-season road trip to Canada in January to face Brampton has been supplanted by a trip to the warmer climate of Florida, where the Oilers will play games against the Florida Everblades and Orlando Solar Bears. The new schedule calls for the Oilers to make the long journey to Florida where they will face off against the Florida Everblades on Wednesday, January 14, clash with the Orlando Solar Bears on Thursday, January 15 and conclude the trip with another tilt against the Everblades on Friday, January 16.
Added home games include Tuesday, November 18 and Wednesday December at 7:05 p.m. vs. Wichita and Sunday January 10th at 4:05 vs. Rapid City. The three additional road games are being added to the end of the season. The Oilers will travel to Wichita on Wednesday, April 8 and Friday, April 10 before concluding their first season in the ECHL on Saturday, April 11 with a visit to the Quad City Mallards.
Should the Oilers make the playoffs in the ECHL they will play inside their division for the first and second rounds, and then face the other teams in the ECHL if they rise out of the divisional playoffs as central division champs.
Familiar face joins Tulsa as camp begins.
The Oilers had three last minute signings to their roster right before they began camp, one of whom being a fan favorite from a few years back.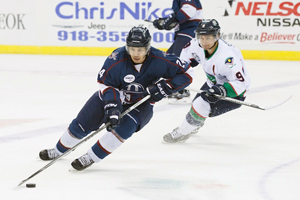 TJ Caig, returns to Tulsa after playing seven of his eight years as a pro in European leagues.  A 5-foot-11, 207-pound right wing, Caig's only North American hockey season was 2009-10 when he appeared in 51 games for the Oilers and recorded 55 points (23 goals, 32 assists) to go along with 104 penalty minutes.  Caig has spent time with teams in the Netherlands, Germany, Austria, France, and played the 2013-14 campaign with Vipiteno in Italy.
A native of Kelowna, British Columbia, Caig has reached the 20-goal and 40-point plateau in seven of his eight pro seasons and notched a career-high 95 points (27 goals, 68 assists) in 2010-11 with The Hague HYS (Netherlands).
Caig was signed along with two rookies, Ryan Santana and Ryan Farnan.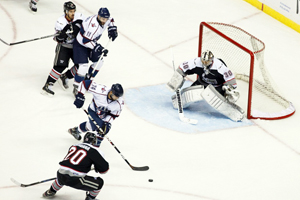 Farnan, a 24-year old left wing, was signed to a tryout agreement.  The Clifton Park, New York product just completed a four-year collegiate career at Division III SUNY-Plattsburgh in his home state.  In 15 games during his senior season of 2013-14, Farnan registered four goals, four assists, and 23 penalty minutes.  Prior to his time in college, Farnan, 6-foot-0, 185-pounds, finished his junior hockey days with the Syracuse Stars (EJHL) in the 2009-10 season and ranked second on the squad with 59 points (28 goals, 31 assists) in 44 games.
The 2013-14 season was Santana's first taste of pro hockey as he appeared in 12 games with the Reading Royals and 12 contests with the South Carolina Stingrays.  Hailing from Yorba Linda, California, Santana traveled all the way to the opposite coast to play college hockey at Boston University.  As a senior captain at BU in 2012-13, Santana, 6-foot-1, 200-pounds, scored two goals and dished out 10 assists while suiting up in 39 games.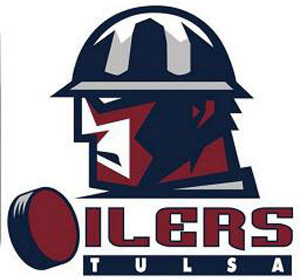 "T.J. brings a lot of play-making ability to our lineup but he also brings plenty of toughness to the table," said Bruce Ramsay, Oilers Head Coach.  "He's been a consistent point-producer throughout his career in Europe and I have no doubt that his skill set will translate well with the kind of competition we're going to face.  He was one of our top performers four years ago and it was a no-brainer to bring him back.
"We've had plenty of success finding players from small college programs and I think Ryan (Farnan) is one of those hard-working players who will do whatever it takes to get the job done," remarked Ramsay.  "I'm looking forward to seeing him on the ice and watching him make the most of this opportunity. Ryan (Santana) played at the highest level of college hockey and comes to us with valuable professional experience that will undoubtedly serve him well as he starts his first full season in the ECHL," Ramsay commented.  "He uses his size to his advantage and plays a very solid, fundamentally sound, brand of hockey.  He can be a tremendous asset on our blue line and we're excited to have him in Tulsa."
The Oilers camp began last Saturday with a scrimmage and will continue through this Thursday, October 16th. They will face off their first season in the ECHL on the road in Allen against the former defending champions of the CHL, then bring it home for the home opener on Sunday October 26th against Wichita.