About two-thirds of investigative journalists surveyed (64%) believe that the U.S. government has probably collected data about their phone calls, emails or online communications, and eight-in-ten believe that being a journalist increases the likelihood that their data will be collected.
Those who report on national security, foreign affairs or the federal government are particularly likely to believe the government has already collected data about their electronic communications (71% say this is the case), according to a new survey of members of Investigative Reporters and Editors (IRE) – a nonprofit member organization for journalists – by the Pew Research Center in association with Columbia University's Tow Center for Digital Journalism.

Thus far, concerns about surveillance and hacking have mostly fallen short of keeping many journalists from pursuing a story or a source; Just 14% say that in the past 12 months, such concerns have kept them from pursuing a story or reaching out to a particular source, or have led them to consider leaving investigative journalism altogether.
Still, these concerns have led many of these journalists to alter their behavior in the past 12 months. Nearly half (49%) say they have at least somewhat changed the way they store or share sensitive documents, and 29% say the same of the way they communicate with other reporters, editors or producers.
And among the 454 respondents who identify as reporters, 38% say that in the past year they have at least somewhat changed the way they communicate with sources.
Click here for more from the Pew Center.
In a related story, Sky News is reporting that an intelligence services tribunal has ruled against national spy agencies for the first time in its 150-year history. Specifically they declared that British spies acted unlawfully in accessing millions of personal communications collected by the US National Security Agency (NSA).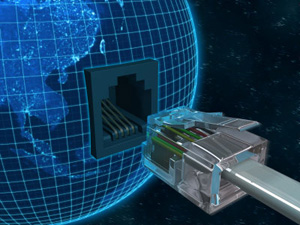 The Investigatory Powers Tribunal (IPT) said that up to December 2014 "the soliciting, receiving, storing and transmitting by UK authorities of private communications of individuals located in the UK, which have been obtained by US authorities" breached articles 8 and 10 of the European Convention on Human Rights, which refer to the right to privacy and the right to freedom of expression, respectively.