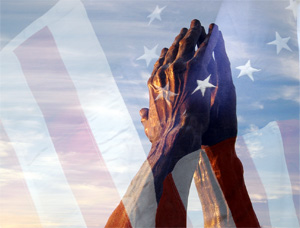 Sens. Anthony Sykes and Dan Newberry Wednesday said the Legislature has acted to protect religious liberty with the passage of Senate Bill 788 and House Bill 1007. Authored by Newberry, SB 788 would prevent any church or clergyman from being required to solemnize a marriage in violation of his or her right to the free exercise of religion as protected under the First Amendment.
Newberry said the passage of SB 788 marked an important victory for clergy members.
"This legislation will ensure that clergy members are not forced to act in violation of their religious beliefs or conscience," said Newberry, R-Tulsa. "Given the decision of the Supreme Court not to take up our appeal of a lower court's ruling on our ban on same-sex marriage, it was critical that the Legislature take action this session to defend religious liberty. With the passage of these two bills, we have fulfilled our promise to protect religious liberty in Oklahoma."
Sykes, Chairman of the Senate Judiciary Committee, praised passage of the measures, saying the Legislature has taken strong action to protect members of the clergy. Both bills were heard in the Senate Judiciary Committee.
"The Senate remains dedicated to supporting and defending the rights of clergy members," said Sykes, R-Moore. "Senate Bill 788 and House Bill 1007 provide meaningful protections and affirm our commitment to defending religious liberty."
Rap. David Brumbaugh, author of HB 1007, said the measures were critical for protecting clergy members.
"HB 1007 precludes pastors or religious officials from violating their conscience or religious beliefs to solemnize or recognize a marriage that violates their beliefs. With 66 lawsuits nationwide pastors are rightfully concerned about civil claims or cause of action for public accommodation."
Rep. John Echols, House sponsor of SB 788, said he was pleased by the approval of both measures.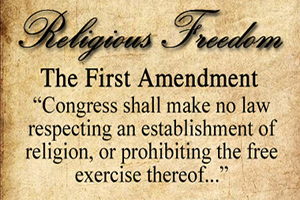 "The passage of these laws sends a clear message that the Legislature has acted to protect religious liberty. I am pleased we were able to pass legislation to implement meaningful protections for members of the clergy.
The House of Representative approved SB 788 by a vote of 87-8. House Bill 1007 includes language similar to SB 788 and was approved in the Senate by a vote of 38-5.