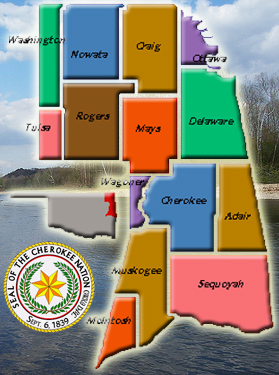 Editor's Note: Stories on the hotly contested Cherokee Nation races inspired an employee of Cherokee Nation Business (CNB) to assert that Tulsa Today was following an online publication called The Cherokee Voice. We had never visited the site, but found they were following our stories. We return the compliment here as they review the financial record of the CNB Board.
Cherokee Voice took a look at the turnover of the CNB Board and what it seems their priorities have been, namely not hiring a CEO (three years and counting on the search) and buying expensive golf courses from their own board members.
But what has CNB's financial performance been? Isn't the true measure of a successful company how much money they make?
Using data pulled from the Cherokee Nation's own web site, the numbers aren't good. In 2009, CNB made $116 million on revenues of $441 million. (see 2009 report)
Baker's CNB board thought they could do better than that, so they got rid of the CEO that earned all that money and gave him a $2.6 million bonus on the way out the door.
Earlier this month, CNB released its financial numbers for 2014.
They highlighted the good news, which is to be expected: revenues were up to $829 million in 2014, more than double what they were four years ago. The bad news that they didn't highlight: profits are actually down. The 2014 profit is $105 million.
Somehow, under current management, CNB is finding a way to take in almost $400 million a year MORE revenue but make $11 million LESS per year in profit.
It takes a special kind of talent for any company to sell twice as many widgets as they did just a few years before and still somehow make less money than they did before.
Click here for more on this story from The Cherokee Voice 
Previous Tulsa Today stories in this Cherokee Nation election cycle include:
Cherokee Election: Reader Responses
Cherokee Election: The golf course questions
Cherokee Election activity raises more questions
Cherokee Deputy Chief eligibility dispute advances