News Analysis: On Wednesday June 17, Jeffery Pletcher, former senior director of marketing for the Hard Rock Casino in Tulsa posted video testimony of political corruption he witnessed. In an exclusive interview with Tulsa Today, Pletcher said he has also provided this testimony and further documentation to the Federal Bureau of Investigation (FBI), the Cherokee National Gaming Commission and the Department of Justice's U.S. Attorney for the Northern District of Oklahoma Danny C. Williams.
This comes one day after the Cherokee Election Commission informed the internationally recognized Carter Center of the decision by the Commission not to extend an invitation to observe the upcoming Cherokee elections.
Apparently, Cherokee Principal Chief Bill John Baker ordered the funneling of tens of thousands of dollars from the Hard Rock Casino to campaign donor Howard Pollack of Norman to both repay previous campaign contributions and to ensure donations continued in the current race.
Howard Pollack is a music promoter who, along with his business partner's wife, has been a maximum contributor to Bill John Baker's campaigns. In what appears to be a criminal act and clear violation of gaming regulations, Pollack received payment from the Hard Rock for booking entertainment acts the casino did not want, need or in some cases, even know about.
"[The Hard Rock] Entertainment [Department], on several occasions, booked a show in-house and then were told to send Howard Pollack a $5000 check, even though he had done nothing," said Pletcher. "There was a show in Tahlequah where he was paid a $10,000 fee for booking a $20,000 act. The department was consistently told to book shows with Howard Pollack, even shows that were not needed, because it was a kickback to Pollack from Chief Baker."
Hard Rock employs a full-time entertainment director, who books shows and manages them in-house.
An email provided to Tulsa Today from Hard Rock executive Mark Fulton to subordinates thanks them for picking up shows from Pollack. "He is obviously pushing to book talent here…thank you for extending the courtesy of doing the Eddie Trunk Book Signing & picking up Cheech & Chong when you know we don't need either!"
Records show that Pollack was paid $6,000 for the unneeded Cheech & Chong show.
"Cherokee people just need to know where the money is going," said Pletcher. "I am Cherokee and it makes me sick that we are doing this, using the Cherokee people's money to pay off the Chief's political supporters, and someone had to speak up."
Pletcher told Tulsa Today, "A lot of people are asking me 'why now' and my answer is that I am not just doing this now, I have been making these complaints since I left employment with Cherokee Nation in January.
"Immediately I turned my information over to the U.S. Attorney General's Office. Several months ago I also went to the Cherokee Nation Gaming Commission and talked with the Director.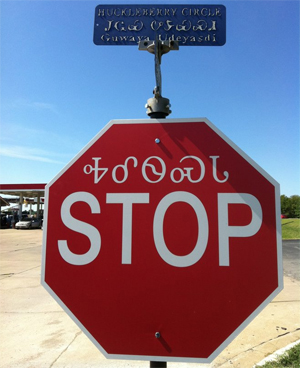 "I can tell you that this is not politically motivated for me, the timing is just coincidental. I can't help that there are elections going on. I have an obligation to get my information out and blow the whistle as soon as I can so my reputation is not tainted.
"The Cherokee People need to know what is going on and where their money is going. There is a lot of information out there that people don't want the public to know about the Baker Regime and CNB [Cherokee Nation Businesses] executive management as well."
Pletcher continued, "I have been threatened by an outside attorney [not from Cherokee Nation or CNB legal], but threats are not going to work. I am not going to be silenced or intimidated. The law protects whistle blowers and if I was afraid, I wouldn't have spoken to the AG office. I knew this was coming.
"I worked there for a long time and I have friends, family and extended family that work there – this is my tribe and to see this type of corruption running rampant really bothers me. I'm not going to stand for it," Pletcher declared to Tulsa Today.
"It is not just an ethical and moral decision to step forward; it is required by law. I am governed by Title-31 Anti-Money Laundering and I have to take annual anti-money laundering training. When something like this is going on and people providing no services are being paid – that is a crime and something I have to report. If I do not report it, then I could lose my license and be subject to fines.
"Both for my career and to do the right thing, I had to step up and say something. I want to implore anyone working for CNB that has knowledge of this to step forward and say something because they need to protect themselves and not protect a regime. Fact is, the regime will not care about the "little people" when the time comes and it all comes to light. If the law is being broken, people have an obligation to speak up," Pletcher added.
Tulsa Today contacted Jamie Hummingbird, Director of the Cherokee Gaming Commission for comment on this topic and he said all comments must come from Amanda Clinton, Vice President of Communications for Cherokee Nation Businesses. To date, Clinton has not responded to our email on this topic.
Tulsa Today, by telephone and email, also contacted U.S. Attorney Williams office which responded that they "cannot comment on whether investigations are or are not ongoing."
Pletcher said he has been interviewed by a Tulsa television station and a daily newspaper. In both cases, Pletcher asserts that he provided supporting documentation. The television station, according to Pletcher, has had this story for several weeks.
"I was asked indirectly through media correspondence with Mark Fulton why I did not submit this on Ethics Point [an in-house ethics reporting program] when I was an employee. Here is my answer, Pletcher said.
"Gary Weddell [Pletcher's supervisor] had an ethics complaint [filed] on him a few months prior to my resignation. He told me that the complaint was sent from the so called third party mediator to one of his employees several levels below Gary. The employee sent it back to Gary asking him, 'what am I supposed to do with this?'"
"Thus, I didn't feel the need to tell the [Principal Chief] Bill John Baker that Bill John Baker had a scam involving kickbacks to Howard Pollack. Ethics Point is a complete waste of time," Pletcher said.
Pletcher currently works for a Tucson Area Casino and his LinkedIn profile notes eight years of Player Development Experience with seven years in a management capacity within Player Development and four years of Executive Management Experience.
In a public release, the Atlanta based Carter Center revealed June 18 that they will not observe the Cherokee Nation Elections. The Center was "informed June 16 of a decision by the Cherokee Nation Election Commission not to extend an invitation to observe the upcoming elections. While the Center regrets this news, it respects the commission's decision and will not deploy an observer team for the elections," the release said.
"The 2015 elections will be an important test for the Cherokee Nation's democratic institutions. The Carter Center urges tribal officials to ensure a transparent and credible election process and extends its best wishes to the citizens of the Cherokee Nation for successful elections."
"The Carter Center observed elections in Cherokee Nation in 1999 and 2011 and remains prepared to consider providing assistance in the future, the release concluded.
The Carter Center has helped to improve life for people in over 80 countries by resolving conflicts; advancing democracy, human rights, and economic opportunity; preventing diseases; and improving mental health care. The Carter Center was founded in 1982 by former U.S. President Jimmy Carter and former First Lady Rosalynn Carter, in partnership with Emory University, to advance peace and health worldwide.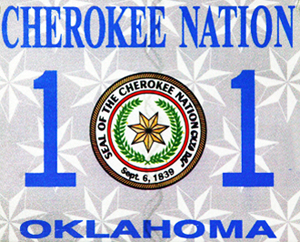 Tulsa Today has received several independent reports of apparent voter intimidation. While not individually confirmed, the reports in common suggest that political operatives for Principal Chief Bill John Baker have approached Cherokee Citizens on tribal property to "help" them with their ballot and promising to have it notarized and submitted.
Thus the last minute decision by the Cherokee Election Commission to disinvite the Carter Center's observation of the election is deeply troubling.
For both media and government to fail to take action is an action regardless of any political season. Thus, Tulsa Today provides this story with video even as early voting in the Cherokee elections begin and we will follow what can reasonably be expected to be an abundance of court filings and trials over the coming months.
Pletcher's video testimony follows:
Previous stories by Tulsa Today on the Cherokee Election are available at the following links:
Chief Baker's board replacement performance
Cherokee Election: Reader Responses
Cherokee Election: The golf course questions
Cherokee Election activity raises more questions
Cherokee Deputy Chief eligibility dispute advances