Updated Editorial: Today marks the final day in the brief (5 month) tortuous term of Randy Brogdon as Chairman of the Oklahoma Republican Party. No one forced Brogdon to resign and no one else is responsible for Brogdon's failure to follow Party rules, inappropriate selection of staff or his embarrassing posts on Facebook.
Several State Committee members have lists of Brogdon's rule violations numbering over 21 specific betrayals including the failure to provide required financial reports and exclusion of individuals from participation that are specifically named as participants on specific committees.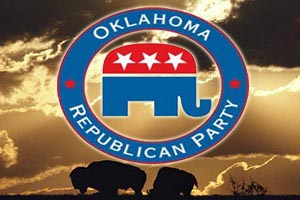 The purpose of a political party is to establish principles and then promote them. In the Republican Principles listed on the first page of the OK GOP Platform, both Brogdon and this writer agree.
The last principle listed states, "We believe the Republican Party is the best vehicle for translating these ideals into positive and successful principles of government" and it is included on the list because I made the motion on the State Platform Committee.
Implied is the obligation for every Oklahoma Republican to help make the Party the "best vehicle." It is a functionality issue for the great work of the Party.
The State GOP Chairman earns a paycheck supervising and assisting the counties in elections at every level of government, but especially for legislative elections. Tuesday's election in Oklahoma House District 85 – traditionally a Republican seat – Democrats won the day over Republican Chip Carter.
Multiple Party officials note Chairman Brogdon and the State Party staff had months to coordinate with OK County and the Carter campaign. Brogdon was contacted by the Carter campaign which requested assistance, but they were ignored. Brogdon was sworn to support Party nominees in general elections. He criticized his predecessor on this topic.
HD 85 was decided Tuesday by 400 votes. What should have been an easy win died on the vine because Chairman Brogdon either didn't know what he was doing or had no interest in helping this candidate for personal or political reasons.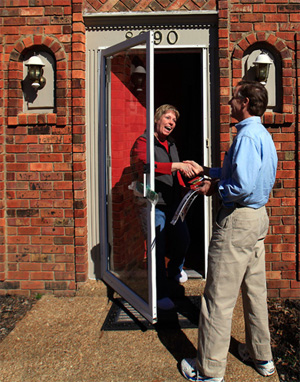 With special elections, it's all about awareness and voter turnout. A simple get out the vote effort is the bare minimum donors can expect when they contribute to the $80,000 salary of a state chairman.
This blunder justifies an apology for everyone who donated to the OK GOP this year and financed the salaries and travel expenses of Randy Brogdon and staff (over $20,000 – as best is known to date).
The state party has a headquarters, a phone bank and data system to organize and conduct calls. They also have an ability to send specific calls to Republican voters reminding them to vote. They have a massive email list that is good for more than amateur fundraising. They have a Facebook page the previous staff exploited for more than just inane political musings or comparing welfare recipients to park animals. In short, a chairman has a platform of communication to unite Republicans, after a primary, to support common Party principles.
Even someone with limited campaign ability could have put forth some effort over the last two months, particularly the last week and last 72 hours, and generated a minimum of 400 votes. In fact, such an effort could have easily generated another 1200 votes, as we can assess from the Republican voter turnout model. All he had to do was his job.
In addition, as Pat McFerron, president of Cole Hargrave & Snodgrass Associates, told The McCarville Report "There continues to be a growing disconnect between upper-income Republicans and those categorized as Tea Party adherents. In big elections, this is masked by their shared disdain for Obama or their support for a top-of-ticket Republican like Lankford, Fallin or Inhofe… They will still vote Republican on the federal level, but they clearly sat out this election and the reason for this has more to do with their concern for the Republican brand than anything to do with Chip Carter." Click here for more from The McCarville Report.
Others assert it was the Tea Party or activist wing that sat out the HD 85 race because their favored candidate lost in the primary. Further analysis is ongoing, but the damnation is the divide.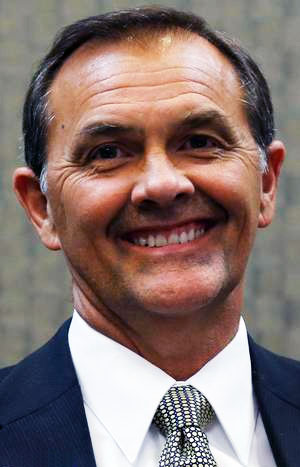 Sadly, Brogdon supporters are famous for asserting that only they represent the grassroots of the party, but the entire Republican Party is comprised of neighbors elected by neighbors at precinct meetings who attend county and state conventions and vote. There are also Democrats, Independents and Libertarians now registered and pretending to be Republicans. Fringe media is also in the mix as Tulsa's KFAQ (Nielsen 4/24/15 ACH Share for persons 12+ listed 15th in market) radio morning shows regularly feature and expresses "love" for Brogdon and several non-Republican groups all the while pretending they represent the grassroots – the "good against evil" in unstudied, superficial, disingenuous opinions.
To his credit in resignation, Brogdon did not highlight division, but fringe writers from the Angry Bird Wing of the Republican Party continue to assert division in his behalf. Theodore King posted on Facebook a long angry screed that calls Republicans "bastards" five times – so much for civility. Beginning with his assumed Republican credentials, King ends saying he is a registered Independent. He pitches the wealthy vs. regular folk divide President Obama and Occupy Wall Street use.
In the spirit of full disclosure, King worked for Tulsa Today briefly until he didn't follow his editor's directions. Professional media know that the First Amendment only applies to those that publish. A writer working for a publisher like any employee must, to remain employed, write on the assigned topic. King still attacks this publisher because I fired him. I wish him well elsewhere. Facebook is a fitting platform paying him precisely what his opinions are worth.
King also claims Randy Brogdon is a "nice and good man." While most agree that is the image Brogdon and his family work hard to promote; some of those related assert that Brogdon is mostly angry and superficial on many topics. They say, on the condition of anonymity, that he allowed decades of domestic violence in his own family. This may explain his stubborn defense of T.C. Ryan who pled guilty to two charges of domestic abuse in 2012, which even Brogdon minions questioned.
Brogdon's hiring of T.C. Ryan and his reaction to those who questioned the decision is best illustrated in the Brogdon explosion at a Tulsa Republican Club meeting and this writer was the first in Oklahoma to call for his removal – click here for that story.
Tulsa Today also did a full interview with the victim of T.C. Ryan's domestic violence after Chairman Brogdon continued to employ Ryan – click here for that interview.
Today the Oklahoma Republican Party faces an uphill battle to heal and solidify according to the principles of the Party with a new chairman that, with any luck at all, may hold the good grace to bring people together for the promotion of common Conservative Republican principles in general election.
It is not an easy job.