Joshua L. Wheeler, a 39 year-old commando from Roland, Oklahoma was shot during a special forces raid the Pentagon said freed scores of prisoners in Iraq. Wheeler is the first U.S. combat causality fighting the cowardly Islamic deviant evil known as ISIS.
U.S. Sen. Jim Inhofe, senior member of the Senate Armed Services Committee (SASC), said, "My prayers and my thoughts go out to the family of Master Sgt. Joshua Wheeler, an American hero and Oklahoman who was killed in action in Iraq. Wheeler's death was not in vain. Because of his bravery and sacrifice, he was part of a successful effort to free 70 hostages that were being held by the Islamic State.
"While the administration declared an official end to our combat mission in Iraq in 2010, Oklahomans and our nation are reminded today that combat is still a reality for our all-volunteer force serving in the Middle East," Sen. Inhofe added.
Wheeler was born in Roland, Okla. and graduated from Muldrow High School in Muldrow, Okla. He entered the Army a year later as an infantryman, and worked his way up the ranks from infantryman, rifle team leader, squad leader, weapons squad leader, and anti-tank section leader. Wheeler had deployed 14 times in support of combat operations in Iraq and Afghanistan.
Wheeler is the first combat death in Iraq since 2011 and the first in the ISIS campaign. Wheeler had deployed more than a dozen times to Iraq and Afghanistan over his career.
Congressman Steve Russell (OK-5) said, "Our hearts and prayers go out to the family of fallen Oklahoma warrior MSG Joshua L. Wheeler.  MSG Wheeler's bravery and sacrifice with his special operations unit resulted in 70 hostages being rescued from ISIS.  "Greater love hath no man than this, that a man lay down his life for his friends."  We pray for comfort and peace for his family in this difficult time."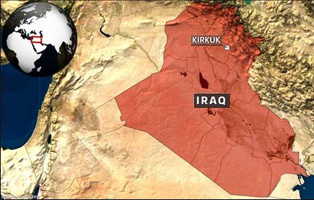 US officials said four Peshmerga soldiers were also wounded during the raid, which American special forces took part in at the request of the Kurdistan Regional Government.
A senior US defense source told Fox News most of the freed prisoners were Iraqi security forces.
"People were chained to walls," the official said.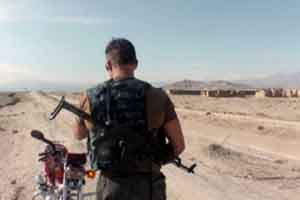 Others were reportedly residents of nearby towns and villages or IS fighters who were suspected of spying by the group.
The Kurdistan Security Council said six IS militants were detained during the raid.
The Tulsa World reports:
Muldrow Public Schools Superintendent Ron Flanagan — who was an assistant principal at the high school in the early '90s —  hasn't talked with Wheeler in two decades. Hundreds of students have come and gone since his graduation. But Flanagan stills remembers Wheeler.
"He was just a good kid," Flanagan said. "I mean, he was an ornery boy, but he was a good boy."
Muldrow and Roland are separated by just a few miles. Fewer than 10,000 people live in both towns combined. Apart from a heated football rivalry between the two high schools, Flanagan said the communities have a close bond.
It's one of those "everybody knows everybody" situations, he called it. Even with Flanagan's absence due to his heavy involvement in the military, his death will shake small-town Sequoyah County.
"Anytime you lose a student, especially one that's out defending our freedom, that's tough on the community," Flanagan said. "It's just sad."