In contest for a seat held by Republicans for 16 years, Democrat J.J. Dossett won in a special election Tuesday night. Dossett, a current coach and son of a longtime Owasso High School principal, rallied support for public education to his campaign.
As a Monday analysis on Tulsa Today noted, Republican David McLain apparently took the overwhelming Republican registration in the North Tulsa County district for granted by not mailing enough to match Dossett's mail outreach in the general election. Further, Dossett's cable TV buy and web site video showed a stronger more professional approach to voters in the district.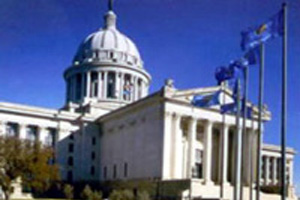 Dossett gathered 56 percent of the vote to 44 percent for Republican David McLain. The district typically votes at 65 percent GOP.
However, the primary field was large and the election contentious.  It appears that McLain overpaid his consultants and under-budgeted for the general election.
Click here for the advance analysis of the race on Tulsa Today.
FOR STATE SENATOR DISTRICT 34 (UNEXPIRED TERM)
35 of 35 Precincts Completely Reporting
J. J. DOSSETT (DEM) 2,173 votes  56.31%
DAVID L. McLAIN (REP) 1,686 votes  43.69%
Click here for more in election reporting from the Tulsa World.