Carhartt, America's premium workwear brand since 1889, yesterday announced it has joined forces with Mark Zona, one of the most recognizable faces in outdoors television , as its latest outdoor partner.
With this partnership, Carhartt will sponsor Zona's Awesome Fishing Show on the Outdoor Channel and MarkZona.com.
Zona will wear and test Carhartt products during his adventures both on and off the water including during the upcoming 2016 GEICO Bassmaster Classic at the Grand Lake O' the Cherokees, Tulsa, Oklahoma this weekend. Carhartt is launching its new Outdoor Apparel line this fall and Zona will help the product development teams by providing feedback for development of fishing apparel for the Spring 2017 collection.
In much the same way Carhartt became the American workers' most trusted and authentic brand of clothing, Mark Zona developed into an immensely popular television fishing show host because of his authentic style and a willingness to take on any kind of weather to get the job done.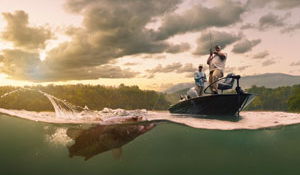 "We are honored that Mark has selected Carhartt as his apparel partner. His honest, hardworking approach to life both on the water and off is a great match for our brand, especially as we bring some of our new outdoor products to the forefront," said Tim Humes, senior brand manager of rugged outdoors at Carhartt.
"Growing up in Michigan, I wore Carhartt coveralls whether I was chasing smallmouth bass in Traverse City or drilling holes in the ice near my hometown of Sturgis. It seemed like everybody that hunted and fished wore Carhartt," Zona said. "This opportunity to represent a Michigan-based brand, that is so incredibly respected worldwide, is one of the most humbling partnerships of my career."
In addition to signing on Zona, Carhartt is a supporting sponsor of B.A.S.S, Bassmaster Elite, Open, Nation and High School series and is title sponsor of the Bassmaster Carhartt College Series.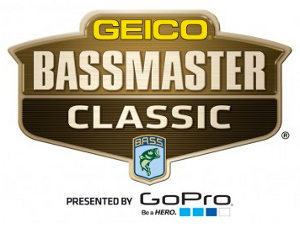 "For Carhartt to step-up and be title sponsor of the Bassmaster College Series the past few years, shows they have a heartfelt desire to support the future of the great sport I love and that makes me extremely proud," said Zona. "Carhartt understands the immense goodness of supporting young anglers, whether it's young Elite Series pros Matt and Jordan Lee or the thousands of college kids on campuses across America."
Established in 1889, Carhartt is a global premium workwear brand with a rich heritage of developing rugged apparel for workers on and off the job. Headquartered in Dearborn, Mich., with approximately 5,200 employees worldwide, Carhartt is family-owned and managed by the descendants of the company's founder, Hamilton Carhartt. For more information, visit www.carhartt.com.