SAND SPRINGS – Oklahoma State Senator Dan Newberry hosted key officials from the Oklahoma Department of Transportation in Senate District 37 on Friday to discuss transportation and infrastructure conditions in Senate District 37, which includes portions of Jenks, Sand Springs and Glenpool.
Senator Newberry welcomed ODOT Director Mike Patterson and members of his staff.  They viewed conditions along Highway 51 near Sand Springs, where residents have expressed concerns about sections of the highway eroding.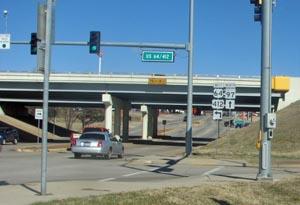 "First and foremost, it's important the state build and maintain safe roads and bridges. Oklahomans depend on the fact they are safe each day as they drive to work and take their children to school," Senator Newberry said.
"A good transportation system is also critical to economic development in Oklahoma. Our businesses need good roads and bridges to quickly and efficiently get their goods and services to their customers."
Senator Newberry serves on the Senate Transportation Committee and the Senate Appropriations Committee.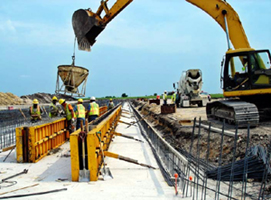 "Since I've served in the Senate, we've made transportation a priority and have provided funding to improve Oklahoma's roads and bridges. ODOT has done a great job, but it's important we keep pressing forward and not lose any progress in building up our transportation infrastructure.
"I appreciate Director Patterson visiting Senate District 37 and hearing about the concerns of local residents. I look forward to working with him and ODOT to address the issues along Highway 51," Newberry added.