Tulsa Today readers are invited to a free public showing of Hillary's America, the latest film from the creators of America: Imagine The World Without Her this Thursday, October 20 at the Jewish Community Center, 2021 East 71 St. at 7:00 pm.
The feature film takes audiences on a gripping journey into the secret history of the Democratic Party and the contentious rise of presidential candidate Hillary Clinton.
Seating is limited, please make reservations by clicking here.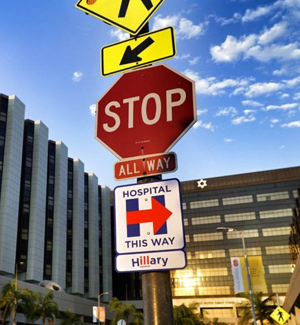 In Hillary's America, New York Times #1 best-selling author and celebrated filmmaker Dinesh D'Souza reveals the sordid truth about Hillary and the secret history of the Democratic Party. This eye-opening film sheds light on the Democrats' transition from pro-slavery to pro-enslavement; how Hillary Clinton's political mentor was, literally, a cold-blooded gangster; and how the Clintons and other Democrats see foreign policy not in terms of national interest, but in terms of personal profit.
Hillary's America uncovers how their plan is to simply steal America.
This special Tulsa presentation is provided by the Republican Party of Tulsa County and Tulsa Today with several local community groups participating.
Locally, Tulsa has moved to nonpartisan elections, but there remains a striking difference in the platforms of each party. Click here for the 2016 Democratic Party Platform and click here for the 2016 Republican Party Platform adopted at each convention.
A comparison of platforms by Dr. Jim Garlow, Pastor, Skyline Church San Diego, CA is available on Tulsa Today (click here for that analysis).
Have local Democrats forsaken their national platform? No, but they have learned locally how to deceive the simple for the objective of gaining power and control at every level of government. Hillary's America shows dramatically how and why.
Click here for reservations admission is free:
Thursday, October 20, 2016 at 7:00 pm
Jewish Community Center
2021 East 71 St., Tulsa, OK