After assessing the damage from yet another tornado and speaking with the people affected in Elk City, Insurance Commissioner John D. Doak is calling on the Oklahoma Legislature to pass legislation that would help protect Oklahomans.
House Bill 1720 requires insurance companies to give homeowners an insurance premium discount for building or retrofitting their home to certain tornado-resilient standards. The new law would incentivize people to voluntarily build stronger homes.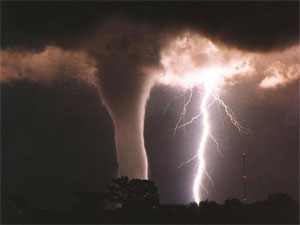 "Time and time again we see EF1 and EF2 tornadoes injure and kill people and damage property," said Doak. "We know that homes can be built in a way that would protect against these lower-level tornadoes, yet our leaders continue to refuse to do anything about it. Enough is enough. I am urging lawmakers to put good public policy ahead of partisan politics and join forces to pass a bipartisan consumer protection bill."
Bills that mandate insurance coverages typically result in the cost being passed on to consumers. However, this bill requires an insurance company's savings be passed along to the consumer.
HB 1720 is being considered in a conference committee and should be considered by the full House and Senate before adjournment.
"I don't know how many more people have to be killed or homes destroyed before we wake up to the fact that we can prevent many of these tragedies. I refuse to sit idly by any longer," said Doak.
For more information about disaster preparedness and filing an insurance claim, please visit the Prepare Yourself section of the Oklahoma Insurance Department's website by clicking here. The Oklahoma Insurance Department is an agency of the State of Oklahoma responsible for the education and protection of the insurance-buying public and for oversight of the insurance industry in the state.