The Associated Press is reporting Hurricane Irma grew into a dangerous Category 5 storm, the most powerful seen in the Atlantic in over a decade, and roared toward islands in the northeast Caribbean Tuesday on a path that could eventually take it to the United States.   
The U.S. National Hurricane Center said Irma was a "potentially catastrophic" storm with maximum sustained winds of 180 mph (285 kph) as it bore down on the twin-island nation of Antigua and Barbuda. It was centered about 225 miles (365 kilometers) east of Antigua in the late morning and moving west at 14 mph (22 kph).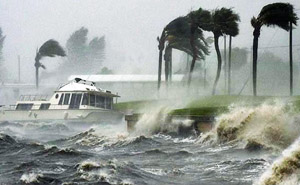 The center said there was a growing possibility that the storm's effects could be felt in Florida later this week and over the weekend, though it was still too early to be sure of its future track: "Everyone in hurricane-prone areas should ensure that they have their hurricane plan in place."
Irma's center was expected to move over portions of the northern Leeward Islands late Tuesday and early Wednesday, the hurricane center said. The eye was then expected to pass about 50 miles (80 kilometers) from Puerto Rico late Wednesday.
Irma is the strongest Atlantic hurricane since Rita in 2005, officials said.
Click here for more from the AP.
The National Hurricane Center released at 11:00 AM AST Tue Sep 05, the following key messages on this storm:
1. Irma is a potentially catastrophic category 5 hurricane and will bring life-threatening wind, storm surge, and rainfall hazards to portions of the northeastern Leeward Islands beginning later today and the Virgin Islands and Puerto Rico beginning tomorrow.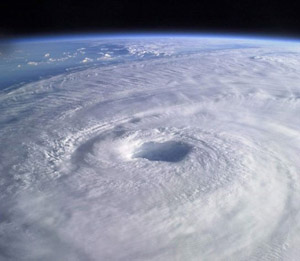 Preparations should be rushed to completion before the arrival of tropical-storm force winds later today in the Leeward Islands and tomorrow morning in Virgin Islands and Puerto Rico.
2. Hurricane watches have been issued for portions of the Dominican Republic and Haiti, the southeastern Bahamas and Turks and Caicos, and Irma could bring dangerous wind, storm surge, and rainfall to those areas on Thursday and Friday.
3. Irma could directly affect the remainder of the Bahamas and Cuba as an extremely dangerous major hurricane later this week. Residents in these areas should monitor the progress of Irma and listen to advice given by officials.
4. The chance of direct impacts from Irma later this week and this weekend is increasing in the Florida Keys and portions of the Florida Peninsula. However, it is too soon to specify the timing and magnitude of the impacts. Elsewhere, it is too early to determine what direct impacts Irma might have on the continental United States. Everyone in hurricane-prone areas should ensure that they have their hurricane plan in place.