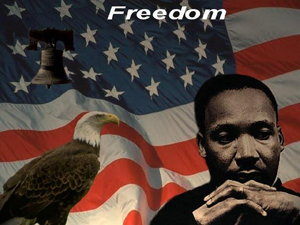 Editorial:  I personally miss Rev. Martin Luther King. Despite flaws, I admire the man for the principle and courage he showed repeatedly with passion in leadership publicly. I take his instruction seriously to judge by character rather than color when I fail in the Christian Faith which says not to judge at all.
I know from detailed study that Rev. King was a practicing Christian and American Patriot opposed to the Marxism, collectivism or communism today's disinformationists try to paint him with in retrospect.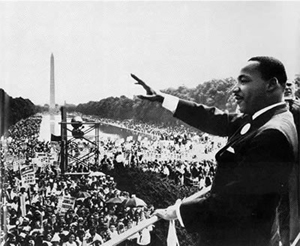 I believe the racism shown by black students at Tulsa's Booker T. Washington High School would have broken his heart.
I believe Rev. King would have opposed the evil demonstrated by President Barack Hussein Obama in the majority of that criminal administration's policies.
It is my considered opinion that Rev. King would have opposed what has become of the NAACP and the Southern Poverty Law Center in their regular demagogy, shameless greed and race baiting.
In Oklahoma, Rev. King would be ashamed of Anthony R. Douglas, President, Oklahoma State Conference, NAACP and, I believe, he would have publicly shamed Douglas for obvious addiction to attention which undermines credibility on public policy issues.
Rev. Martin Luther King would have demanded a higher standard of all people in this age. His leadership and integrity and courage and love for all people is what I celebrate this day.
About the author: David Arnett won two national awards as a First Amendment Advocate (1987 and 1988). He is a former city reporter for the Tulsa Tribune, the afternoon daily that departed in 1992 and he published 32 editions of community papers before founding Tulsa Today in 1996. He hosted The David Arnett Show, on KRMG's weekend lineup in 2011 and 2012, the last local call-in talk show in Tulsa. When local organizers forgot the reason for the season, Arnett organized a Tulsa Christmas Parade. He is best know as an equal opportunity aggravator never greatly restricted by the tyranny of political correctness.