Governor Mary Fallin, joined by legislators, district attorneys and business leaders, Monday announced an agreement to allow six criminal justice reform measures to advance in this year's legislative session, as well as develop a coordinating council to oversee future criminal justice reform efforts.
"These reforms are targeted at nonviolent offenders, many of whom suffer from addiction and mental health issues," said Fallin. "The agreement reached is a huge first step forward, moving our state much closer to our goal of reducing the incarceration crisis while keeping our communities safe.  
"Though it has been a difficult process of real compromise, I am extremely proud of our legislators, prosecutors, and leaders of our business community, all of whom have taken bold action to reduce incarceration.
"We need to stop warehousing moms and dads, sons and daughters in prison for long sentences compared to other states."
Work on five of the six bills began last year, but failed to advance. Agreed changes will be made to all six bills, five of which remain in conference committee.
"Today's announcement is huge," said Senate Majority Floor Leader Greg Treat. "You have district attorneys, legislators, the governor's office, and criminal justice reform advocates announcing an agreement to move forward on significant criminal justice reform. These bills, if passed, will keep more Oklahomans as productive, taxpaying citizens, and they will slow down the projected growth in corrections' cost, resulting in savings that can be reinvested in education, health care, and mental health programs that will yield further positive results. I appreciate this diverse coalition coming together, working through differences and furthering the momentum in Oklahoma for these important reforms."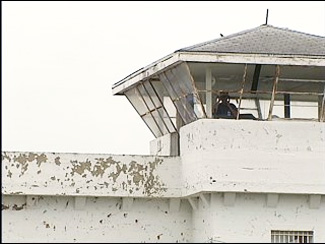 "Today's agreement is the result of more than two years of hard work by many different stakeholders and state and national experts who want to reduce incarceration rates, reduce crime rates and save taxpayer dollars," said House Majority Whip Terry O'Donnell.
"These bills are a 'cookbook' full of the best data-driven policies that have been proven to lower crime rates and incarceration rates throughout the nation, and I believe they will work here, also. This is proof that people with different ideas and experiences can compromise and work together to develop solutions to our state's most pressing problems."
District 11 District Attorney Kevin Buchanan, president of the Oklahoma District Attorneys Association, said: "The DAs are pleased to partner with the governor's office, leaders of the business community and the State Chamber of Oklahoma, the courts, the Department of Corrections, the Pardon and Parole Board, the attorney general's office and others to enact criminal justice reforms that promote treatment and rehabilitation while still ensuring public safety. We continue to urge that funding be provided for upfront mental health and substance abuse treatment, diversion programs, specialty courts, and other focused interventions that help an offender get their life back on track and avoid further criminal activity."
Legislative action is expected soon on the following bills:
• House Bill (HB) 2281 which would create a tiered structure for property offenses, based on dollar valuations, with lower ranges of punishments.

• HB 2286, which would create a streamlined administrative parole, as well as a more comprehensive aging and medical parole.
• Senate Bill (SB) 649, which would target the nonviolent offenses that are driving up incarceration numbers with a new sentence enhancement structure for second and subsequent convictions.
• SB 689, which would amend the justice safety valve provision to address long sentences for drug trafficking, and provides for numerous improvements to supervision;
• SB 786, which would create a burglary in the third degree charge for burglary of vehicles, with a lesser range of punishment. It also would remove the mandatory minimum sentence for burglary in the second degree, and;
• Pending legislation that would retool the drug structure, doing away with draconian penalties of the war on drugs, and bases possession with intent to distribute based on weight.