Intelligent.com, a resource for online degree rankings and higher education planning, has published a survey that examines the practice of eliminating degree requirements on job postings and the rationale behind it. The report explores the value of experience versus education when evaluating candidates. Researchers collected feedback from 1,000 hiring managers across the United States.
According to survey results, 53 percent of hiring managers say their company eliminated the bachelor's degree requirement for certain roles in the past year. Among this group, 60 percent say they removed the prerequisite for entry-level positions, 57 percent say mid-level positions, and 33 percent say senior-level positions. With regards to the top reasons for eliminating the bachelor's degree requirement, 64 percent of respondents say they wanted to increase the number of applicants, 59 percent say they believe there are other ways to acquire skills besides a 4-year degree, and 58 percent say they sought to create a more diverse workforce.
Currently, 76 percent of hiring managers believe their company is 'very likely' or 'likely' to favor experience over education. However, many companies still recognize the value of education, with 72 percent of hiring managers admitting that having a bachelor's degree is 'very valuable' or 'valuable' when evaluating candidates. Conversely, other degree or certification types are not considered as valuable, with only 24 percent of respondents seeing value in certificate programs, 23 percent in associate degrees, 16 percent in online degrees, and 8 percent in boot camps. Additionally, 66 percent of companies require candidates to take an assessment to test hard skills, while 64% have applicants complete a test assignment.
All data found within this release derives from a survey commissioned by Intelligent.com and conducted online by survey platform Pollfish on January 26, 2023. In total, 1,000 hiring managers in the United States were surveyed. Appropriate respondents were found through demographic criteria and screening questions. To view the complete report, visit https://www.intelligent.com/34-of-companies-eliminated-college-degree-requirements/.
President Donald Trump in June of 2020 signed an order overhauling federal hiring to focus on skills over college degrees. The New York Post reported at the time, "At a signing ceremony at the White House, the president and other administration officials said the order would create a more merit-based system and opportunities for Americans who had previously been excluded from the workforce.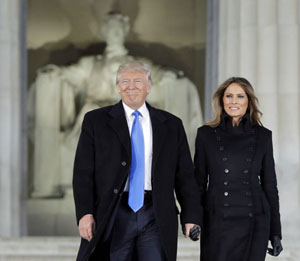 The order will direct federal agencies to shift to skills- and competency-based hiring rather than degree-based hiring which "excludes capable candidates and undermines labor-market efficiencies," the order read.
Trump praised his daughter, senior advisor and policy board co-chair Ivanka Trump for leading the charge on the hiring edict. "This will allow us to better recognize the talents and competencies of all Americans we hire," the First Daughter said, calling on the private sector to follow suit.
We now see that the private sector did exactly that.