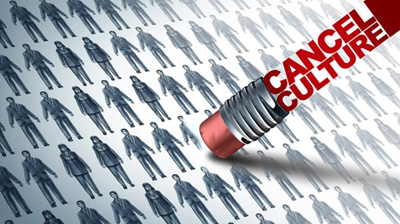 How the left is using "micro-OPPRESSION" to control free speech
Opinion: Cancel culture is rapidly evolving and expanding throughout society, like some single-stranded RNA virus – with no checks to its genome, another mind virus which has inserted itself into a new host population.
Combine this phenomenon with the weaponized offensive accusations of "micro-aggression" and the two together are just the latest examples of how sensitive the left has become to any and all perceived slights. The situation has gotten so extreme that for people of a certain gender or color, that simply being accused of committing an act of micro-aggression puts them at a risk of losing their livelihood. This is particularly true in academia.
The definition of mī′krō is clear.
I find it all very disturbing.
As a man with roots from the deep south, I often slip into referring to people that I am addressing as "sir" and "ma'am." This is how I was raised. Frankly, I sometimes slip up and say "yes, ma'am," which is what my mother would want me to say. For me, this is a sign of respect. Just as "yes, sir" is a sign of respect. It is something I can't turn off easily, as I was raised with this being how to show respect.
So, the fact that a man calling a group of women "ladies," seems pretty benign to me. Personally, I have been known to refer to men as gentlemen. I certainly don't view using these words as a micro-aggression. But evidently in the minds of some, it is just that.
The Epoch Times, April 12, 2023
The use of the word "ladies" in addressing two female officials caused a Massachusetts school board to rescind a job offer for superintendent to the district's former principal—igniting social media backlash, street rallies, a recall petition, and even death threats.