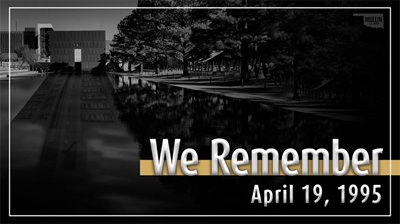 The Oklahoma Historical Society today on Facebook writes, "On April 19, 1995, at 9:02 a.m. a 4,800-pound ammonium nitrate-fuel oil bomb exploded in a Ryder truck parked at the north entrance of the Alfred P Murrah Federal Building in downtown Oklahoma City, killing 168 people and injuring approximately 850.
"The governor's office reported that 30 children were orphaned, 219 children lost at least one parent, 462 people were left homeless, and 7,000 people lost their workplace. The City of Oklahoma City's Final Report estimated property damage to more than 300 buildings in a 48-square-block area. The bombing was the nation's worst single act of domestic terrorism (superseded in numbers of dead only by the attack on the World Trade Center on September 11, 2001, in New York City).
"Today, #WeRemember those who were killed, those who survived, and those changed forever by the tragedy on April 19, 1995," the Oklahoma Historical Society concluded.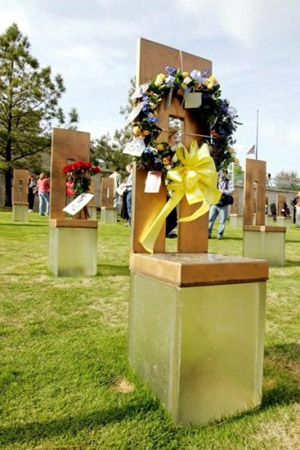 Senator Markwayne Mullin shared the following statement and the first graphic of this story on social media on the anniversary of the Oklahoma City bombing:
"Today, Oklahomans join together in remembering the 168 innocent victims of the Oklahoma City bombing and the loved ones they left behind 28 years ago," said Senator Mullin.
"May we continue to honor them, as well as the first responders and all those affected by this horrific act of terrorism. As we mourn this anniversary, we also reflect on the term coined on April 19, 1995: the Oklahoma Standard. We have shown the world that Oklahomans will always rally together to support one another and help their neighbors. From the ashes of tragedy, Oklahomans built a message of hope and love."